Sunday night's MTV Movie and TV Awards saw a host of celebrities strut unique silhouettes, cut-outs and some daring styles on the red carpet.
While A-listers like Emma Watson and Hailee Steinfeld created quite an impression with their picture-perfect attire, some others turned heads simply for their bold sartorial choices.
From the bold to the controversial, here are five eye-popping outfits that turned heads at LA Shrine Auditorium's awards night on Sunday (7 May).
Farrah Abraham
The Teen Mom star donned a top-to-toe Bollywood-inspired look on the MTV Movie Awards' red carpet, which over the years has come to become synonymous with quirky and eccentric fashion displays. Unfortunately, Abraham's three-piece pink and gold Indian-themed outfit attracted flak on social media as people slammed her for cultural appropriation.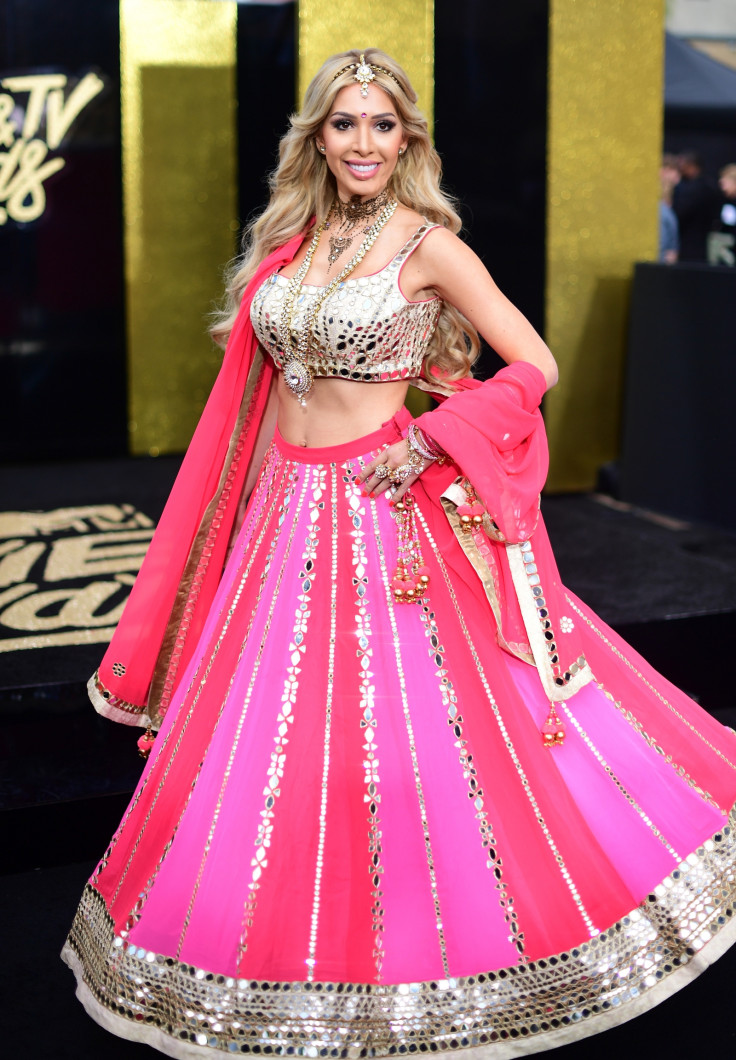 Amber Rose
Not the one to feel shy, model Amber Rose flaunted her curves in a hot-red ensemble featuring cut-out designs. Her two-piece attire comprised a bralette and a complementing skirt with a hip-high slit and a flowing train.
Rose showed off her natural platinum hair-do with her daring red-carpet style.
Alexandra Daddario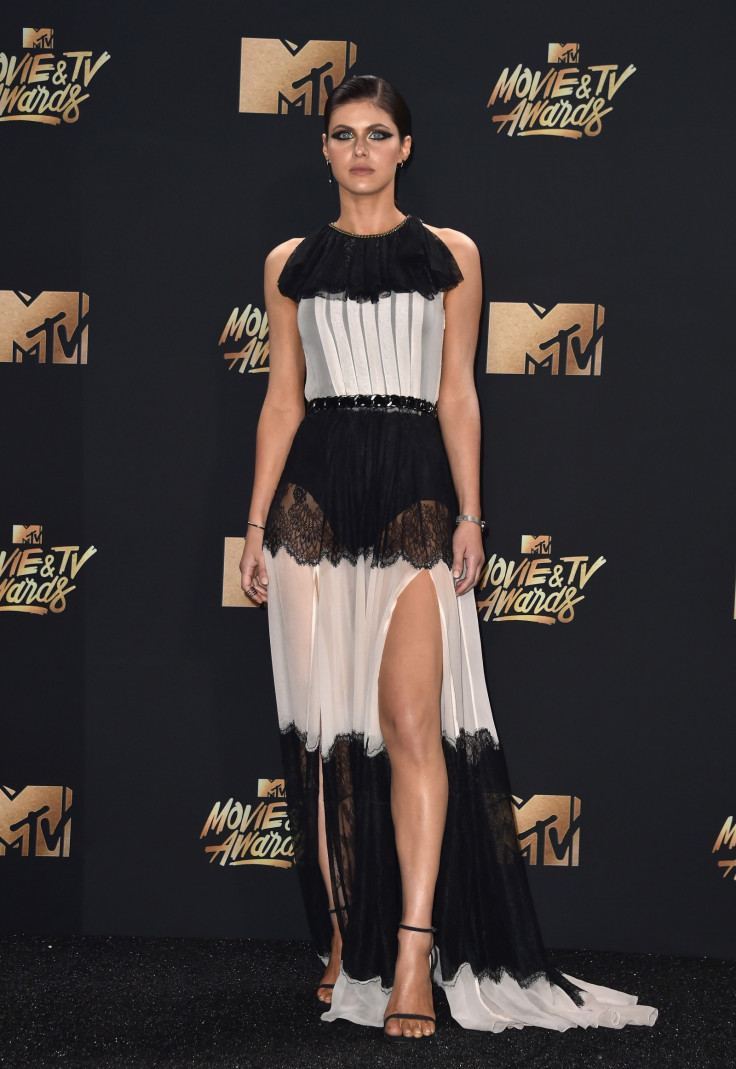 Baywatch star opted for dark gothic eyes with her otherwise soft monochromatic lace dress for the annual gala. Although the actress made her presence felt with a striking look, she might have gone a little overboard for the party-centric awards night.
Cara Delevingne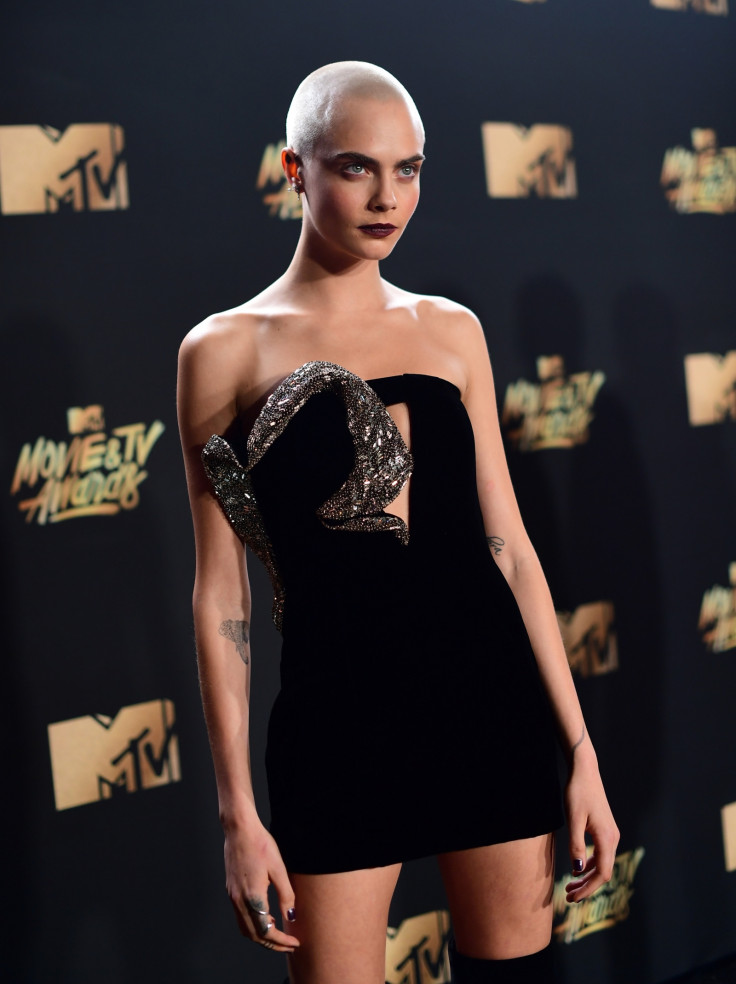 Trust Cara Delevingne to turn a simple outfit into haute couture. The supermodel turned heads on Sunday night in a black Saint Laurent dress that ended way above her knees. Complemented with her thigh-high boots, a dark pout and a brazen shaved-head look, Delevingne turned the red carpet into a glamorous, fashion forward runway.
Shay Mitchell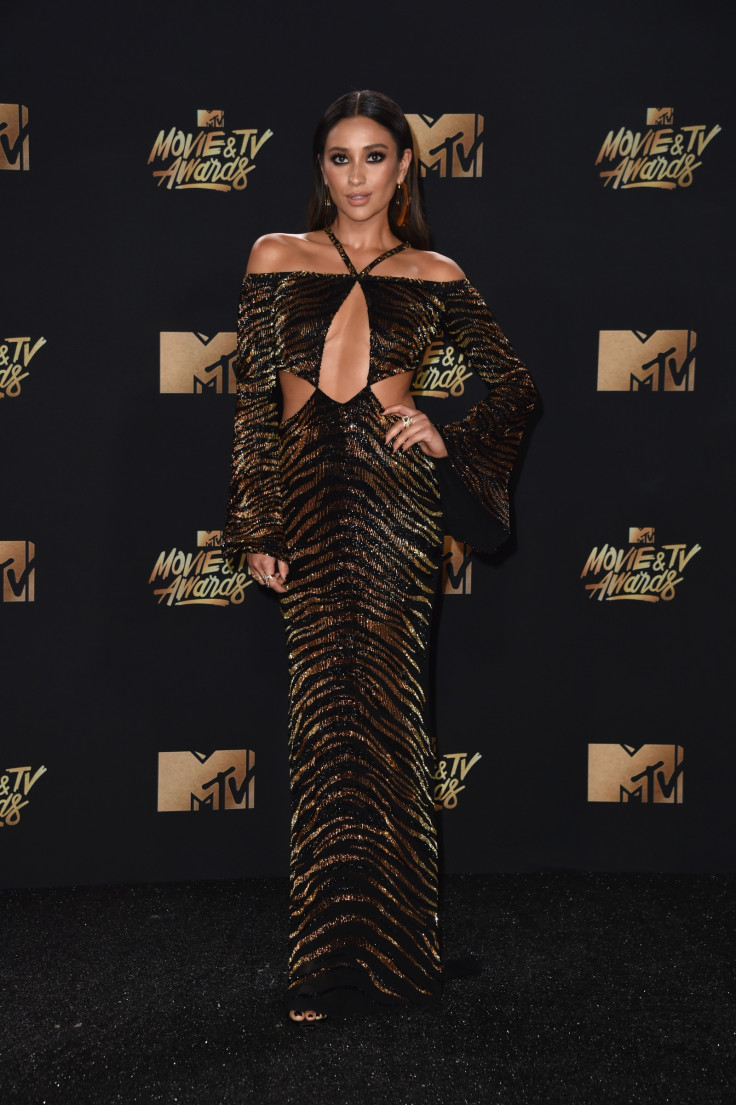 Without Mitchell's zebra-print bold cut-out gown, the red carpet of the MTV Movie Awards would have missed some major animal-print vibes. The Pretty Little Liars star took her risqué style to another level, when she later changed into an almost nude sheer dress with fringe detailing.