Just a few hours wait until Sunday night's MTV Movie & TV Awards, where the best of TV compete with big screen actors and films. That's not all! More surprises are in store for fans as the annual gala introduces two new categories - Trending and Best Musical Moment – during the star-studded event at L.A.'s Shrine Auditorium on 7 May.
Live broadcast of the movie awards begins at 8pm EST on MTV and will simultaneously be aired on other channels including Spike, Comedy Central, VH1, BET, TV Land, MTV2, and MTV Classic. Viewers without a cable connection can watch the annual spectacle live online on the official website of the network.
For live updates, follow the official Facebook and Twitter page of MTV Awards.
Is the Best Kiss award still happening?
Fortunately, yes. Despite the monumental changes introduced in the format of this year's MTV movie awards, some popular categories like Best Kiss and Tearjerker have made the cut. And going by the list of nominees, it looks like a fierce battle until the winner is announced.
Emma Stone & Ryan Gosling (La La Land) are pitched against Emma Watson & Dan Stevens (Beauty and the Beast) in the Best Kiss category while the 'Tearjerker' nominations include Hodor's Death from Game Of Thrones and a moment between Jack and Randall from the new series This Is Us.
What's new this year?
Two new categories have found spot, Trending and Best Musical Moment, which will see viral Internet trends and moments, and artists soundtracking favourite movies and TV shows being honoured.
Thanks to the new voting categories, the Cash Me Outside Girl is a nominee this year along with "Lady Gaga Carpool Karaoke" and Channing Tatum's Lip Sync Battle moment as Beyoncé.
Also, this year's all award categories are gender neutral – meaning no separate 'Best Actress'.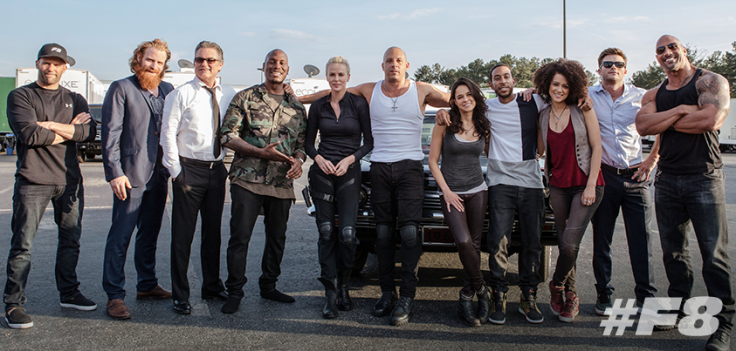 Fast and Furious receives a special honour
Watch out for Dom and his crew as the high-octane Fast and Furious franchise picks the Generation Award. Vin Diesel along with costars Michelle Rodriguez, Tyrese Gibson, and Jordana Brewster will take to the stage to receive the honour on Sunday night.
Hosted by Adam Devine, the awards night also features performances by Camila Cabello, Pitbull, Noah Cyrus and Big Sean.
Tune in to MTV to catch the action live on Sunday.