MTV Video Music Awards 2014: Kim Kardashian and Beyonce Seated '30 Yards Away'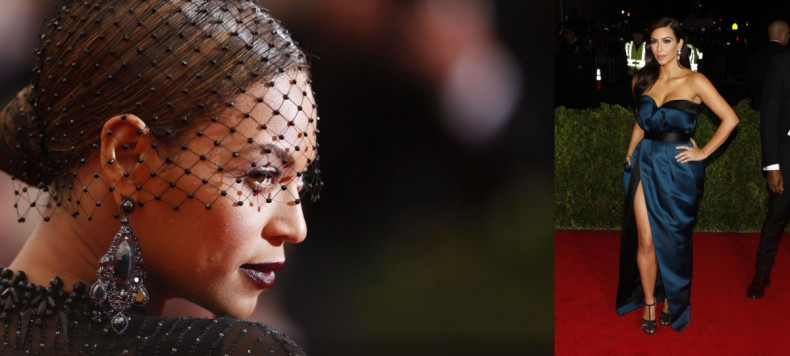 American reality television star Kim Kardashian and Beyoncé are reportedly sitting far away from each other at the 27th annual MTV Video Music Awards which will be held at the Nokia Theatre in Los Angeles on 24 August.
Although Jay Z and Kanye West are close friends, their wives do not appear to share the same chemistry.
"Kim and Beyoncé are at least 30 yards away," a source told Hollywood Life.
It was previously reported that the 33-year-old Keeping Up with the Kardashians star wants a public apology from the Halo singer for not showing up for her wedding to West in Florence, Italy on 24 May.
A source told the New York Post's Page Six that the music power couple "shunned Kanye West and Kim Kardashian's wedding because it was too low-rent for the Jay Z/Beyoncé brand."
"They are guarding like hell their status," a source said. "Beyoncé wasn't going to allow a Kardashian to socially climb her. And Jay didn't want Kanye with Kim — he thinks it's bad for business. I think Jay lost a little respect for Kanye there."
And as for MTV Video Music Awards 2014, Beyoncé, who is one of the top contenders with eight nominations, will take to the stage to give fans a "once in a lifetime performance."