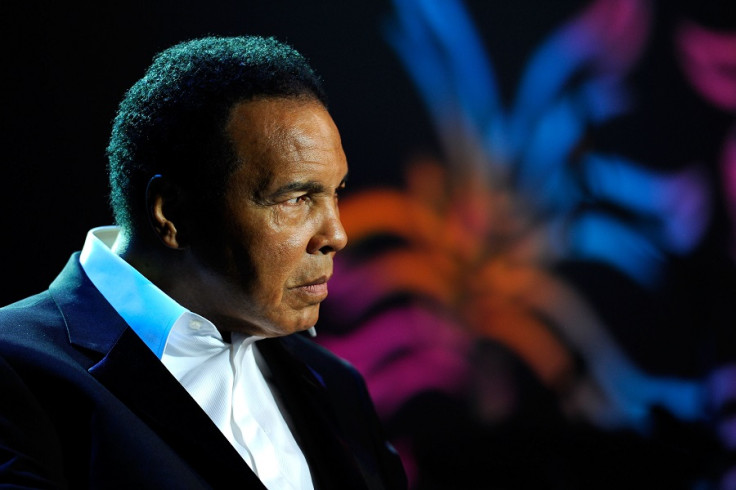 Family, celebrities and a former US President were among those who gathered to pay an emotional final farewell to boxing legend Muhammad Ali. Mourners arrived at a sports arena in Ali's hometown of Louisville, for an interfaith memorial in which tributes were paid to the man, the father, the sporting hero, and the global cultural icon, Muhammad Ali.
His widow Lonnie, daughters Maryum and Easheda led the tributes at the 18,000-capacity KFC Yum! Center, as they spoke of their adored husband and father. Among those who knew Ali was Billy Crystal, who described the global impact of his loss after a long battle with Parkinson's disease.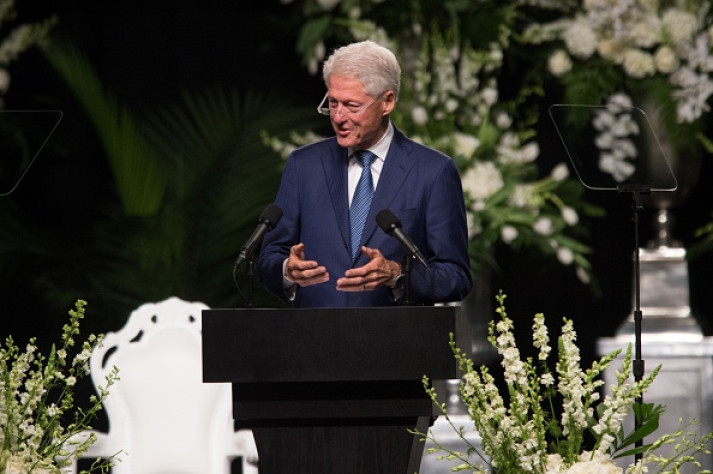 "Last week when we heard the news the world stopped. There were no wars, no terrorists, no suffering the world took a breath and sighed. Thirty five years after he stopped fighting, he is still the champion of the world," he added.
Family friend John Ramsey recalled Ali's own words as he acknowledged the influence and contribution of the three times heavyweight champion. "He once said, 'Serving others is the rent you pay for your place here on earth. Well your rent is paid in full. And thanks to you, our rent is paid as well."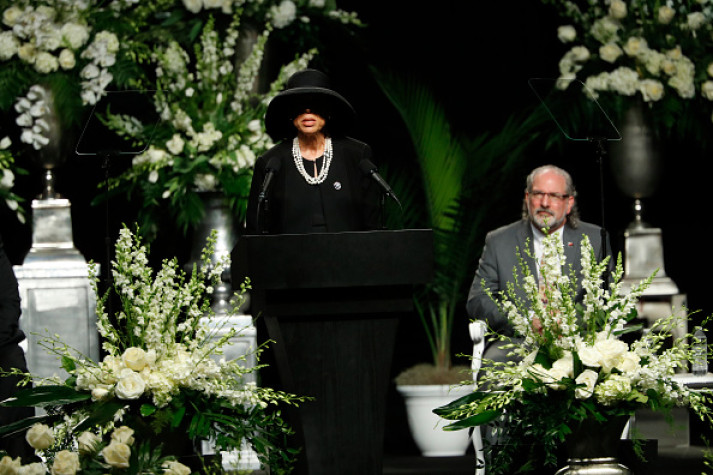 Former US President Bill Clinton escorted Lonnie Ali into the arena before taking to the stage to share his own memories of the sports legend. Describing his fighting spirit in and outside the boxing ring, he said: "I think he decided very young to write his own life story. He decided that he would not ever be disempowered."
While President Obama was unable to attend the service as he is attending his daughter's high school graduation, Valerie Jarrett read a statement from the President saying: "Muhammad Ali was America...he was our most basic freedoms...he embodied our ability to reinvent ourselves."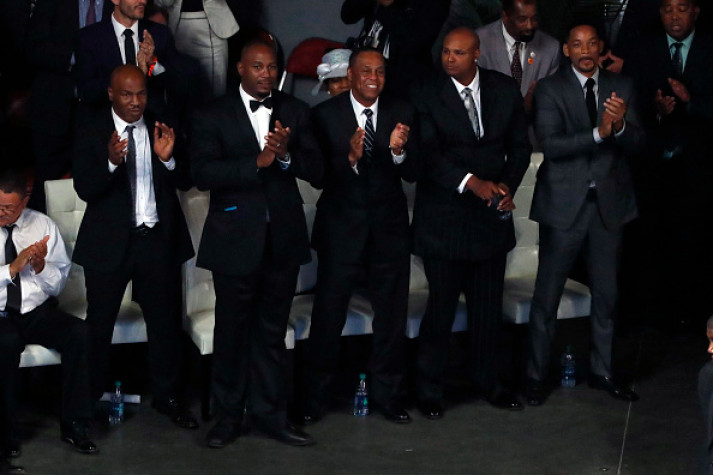 The service included recitations from the Quran and readings from several faith leaders who shared their insights of him. Louisville pastor Kevin Cosby said that Muhammad Ali's was so loved because he treated everyone 'from the penthouse or projects' as an equal.
"He dared to affirm the beauty of blackness, the power and the capacity of African Americans, he dared to love America's unloved race and we love us and we loved him because he loved us. Whether you lived in the slums, whether you came from the penthouse or projects, he loved you," Cosby said.
Former US Senator Orrin Hatch who met Ali 28years ago, said Ali's' spirituality was at the core of his being.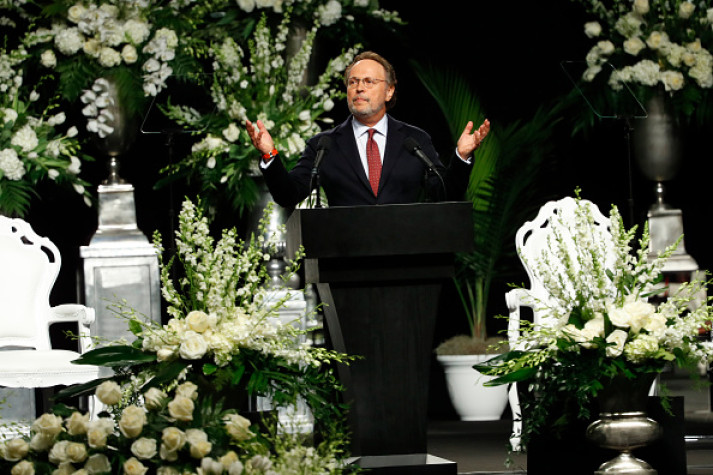 "His greatness relates to his ability as a boxer, his benevolence as a father and friend. There was something else that made him the Greatest. He pointed us to a greatness beyond ourselves, even Ali. He pointed us to greatness of God. He said: 'He [God] gave me this condition to remind me I am human. Only He is the Greatest."
Rabbi Michael Lerner said that Ali's reputation extended beyond the boxing ring by virtue of his political activisim and his courage to stand up for his beliefs. "Sports heroes come and go. There was something about Ali that was different. He used the recognition to stand up to an immoral war and say, no I won't go," Lerner said. "It's for that reason that tens of millions who don't care about boxing, care about Ali. He was willing to risk the honour and his fame to speak truth to power."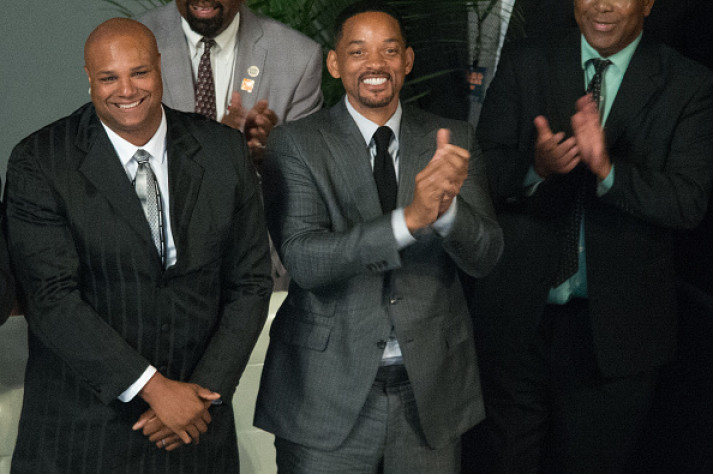 The event saw a stream of celebrities from the world of sport turn out to pay their respects to the boxing champion who was an inspiration to so many. California Gov. Arnold Schwarzenegger, rapper/actor Common, and former NFL Baltimore Ravens linebacker Ray Lewis and former England footballer David Beckham were among the sports stars to attend the memorial. Actor Will Smith, who played Ali in his biopic, and ex-boxers Mike Tyson and Lennox Lewis had the honour of serving as pallbearers, Mail online reports.
As the service came to an end, thousands of fans lined the procession route to Ali's final resting place at the Cave Hill Cemetery where his family and closest friends gathered for a private burial.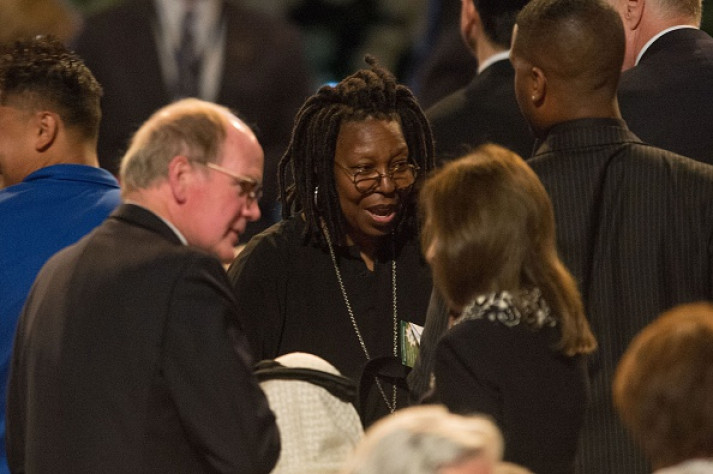 The service marks the second day of memorial ceremonies for Ali, who died last Friday age 74.
Yesterday more than 14,000 mourners joined the family for the traditional Muslim prayer service at Kentucky's Freedom Hall which in accordance with Ali's wishes, was open to the public.