A mother strangled her son to death on the morning of Halloween, telling police officers it was to "protect him".
Troubled Amber James, 47, has been charged with second degree murder after her nine-year-old son Ryan Rosales was found dead on 31 October at their home in Washington State.
The mum scrawled paranoid messages on the wall above the child's corpse, reading: Harvest," "Spaywar," "Greed kills," "sex trade," "God is coming," "No pedo," and "Michael = Devil."
When police arrested her she was carrying cloves of garlic, two lighters and a vial of what she described as "holy water".
James told police she had killed Ryan to save her son from "people that were after us" . Earlier in the week she had called 911 to complain that she was being followed.
"How do I explain to someone why I just killed my kid? What is a good explanation of that? I killed my kid," she said, according to court documents seen by Q13.
Ryan's father got out of the shower at around 6am on Halloween morning to find the house smelling of gas because all four of the stove burners had been left on.
He quizzed James, who denied turning them on, turned the gas off and opened some windows to clear the air at their rural home near Wildcat Lake.
He went upstairs to give his son a kiss but shocked to find him cold, with blue lips, and unresponsive. He immediately called 911 and tried to revive the boy with CPR.
Paramedics were unable to revive Ryan, who was pronounced dead at the scene. The situation was immediately turned over to detectives because his injuries were the result of "obvious homicidal violence" Kitsap County sheriff's deputy Scott Wilson said.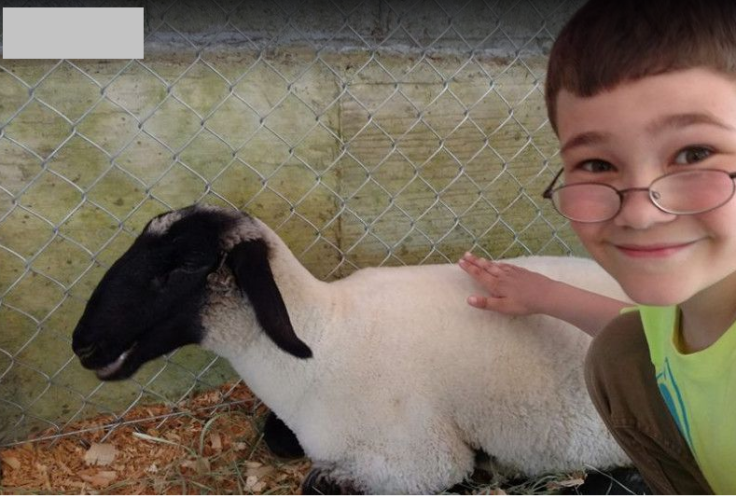 "This was a situation that needed to be turned over to detectives because there was just something about the situation that did not look right," said Wilson.
James was detained and made a confession, adding that she had sustained injuries to her hands and neck when Ryan fought back. She told the detective she used the "holy water" to "say a prayer for my baby."
Court records show that she had taken medication for anxiety but not previously been diagnosed with a mental health disorder. She will now be reevaluated by psychiatrists.
James is being held in Kitsap County jail on $1 (£760,000) million bail. Her next court appearance is scheduled for 3 November.