Murder by necrophiliac of vulnerable teenage girl in care home 'could have been prevented'
Melissa Mathieson, 18, was strangled by Jason Conroy at a Bristol home providing special care for adults.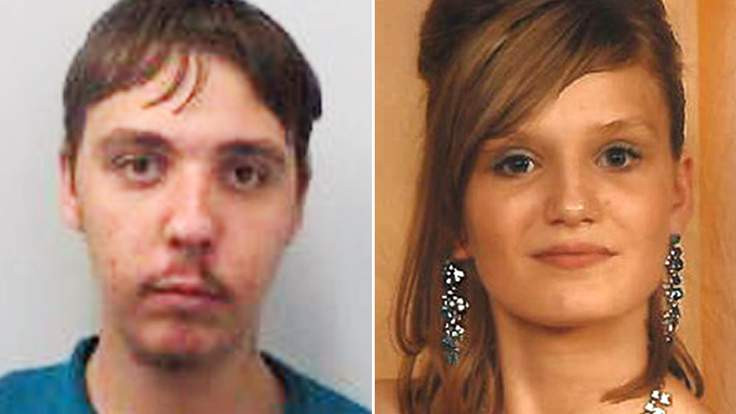 The murder of a vulnerable teenage girl by a fellow care home resident who was obsessed with necrophilia could have been prevented, a case review has found.
Melissa Mathieson, 18, was strangled by Jason Conroy at a Bristol home providing special care for adults in 2014.
Conroy planned to drag the teenager's body back to his room at the Alexandra House care home and have sex with her.
Mathieson, who had autism, was killed hours after complaining to staff that she was being stalked by Conroy, who had a history of attacks on young women.
A Serious Case Review, published yesterday (28 September) by Bristol Safeguarding Adults Board, said the failure to act on previous warnings about Conroy's behaviour had cost Mathieson her life.
Chair of the board Louise Lawton said: "Melissa's death could have been prevented if practitioners, staff, organisations had adhered to the processes that were in place. That didn't always happen and there were a number of missed opportunities."
Conroy, now 21, was jailed for life in 2015 for murder and told by a judge at Bristol Crown Court he would serve at least 19 years before he would be considered for parole.
The review revealed Conroy had a history of sexual violence against "young petite women who he can easily overpower".
On one occasion in 2007 he became fixated on a young female member of staff at a residential school and tried to strangle her with a dressing gown belt.
History of assault
In March 2013, he sexually assaulted then tried to strangle another teacher at a separate residential school. Previously, he had attempted to kill his mother by putting a duvet over her head.
The report revealed that Conroy had displayed "aggressive and sexualised behaviour" since early childhood and had been in care since the age of seven.
But the review found that staff at Alexandra House offered Conroy a place without reading a report detailing the attack on the teacher and failed to address the risk when they finally read the report two days before Mathieson's death.
Melissa's father James Mathieson, from Berkshire, told the BBC: "I believe that both Melissa and Jason Conroy were badly let down. They were both failed by the services that were supposed to protect them."
Meanwhile, the Independent Police Complaints Commission has made recommendations into how West Mercia Police dealt with the allegation that Conroy assaulted his teacher in 2013. It said an officer with West Mercia police, who failed to record the allegation as a crime, would have had a case to answer for misconduct had he or she not retired.
The body also looked at another investigation into a 2009 incident in Devon where Conroy he was arrested for allegedly assaulting a member of school staff. It found that Devon and Cornwall Police had acted appropriately in that case.
© Copyright IBTimes 2023. All rights reserved.