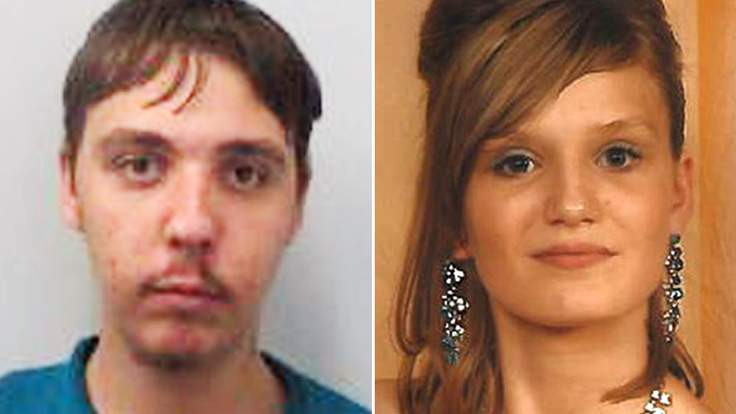 A teenager who was obsessed with the idea of having sex with a corpse has been jailed for life for murdering a "gentle, kind and lovely girl". Jason Conroy, 19, strangled Melissa Mathieson at a residential home - Alexandra House - specialising in the support of those with autism and Asperger's, where they both lived.
Conroy reportedly became obsessed with her and just hours before the fatal attack on October 12 2014, she had complained to staff that he was stalking her. One care worker told the night staff to be "extra vigilant overnight" and to ensure that both Conroy and Miss Mathieson locked their bedroom doors when they went to their rooms.
But Conroy slipped out of his second floor room and went upstairs gaining entry into Miss Mathieson's unlocked room. He attacked her while she slept. After killing her he attempted to drag her body to his room in order to have sex with her. He was unable to carry out the act after staff were alerted by the disturbance. When he was arrested a short time later, he told police: "I am responsible."
Conroy, who has Asperger's syndrome, has a history of sexually disturbed and deviant behaviour. He had previously strangled a teacher at his former residential school. He later admitted to psychiatrists that he wanted to kill her in order to have sex with her. He also attempted to kill his mother by putting a duvet over her head with the same intention. He had been diagnosed as suffering from "deviant sexual interests", which included fantasies about strangulation and rape.
Appearing at Bristol Crown Court, Conroy pleaded guilty to manslaughter on the grounds of diminished responsibility but was convicted of murder and sentenced to life following a week-long trial. Judge Graham Cottle told him he would have to serve at least 19 years before he could get parole. "Although the murder was very clearly sexually motivated there was in fact no sexual assault," he said.
"The sole reason for that, as I find, is that your intentions were thwarted by the support staff being alerted to a disturbance on the landing. There were a number of instances when you had exhibited sexual deviancy of the most worrying kind.
"You developed a fantasy of having sex with a woman who you strangled first, at least to the point of unconsciousness if not death. You stalked her and your intention was to have sexual intercourse with her," the judge said. "You knew she would not consent to it and so you determined to kill her and then have sex with her."
Consultant forensic psychiatrists agreed Conroy posed a very serious risk but were not able to establish diminished responsibility.
According to Sky News, Miss Mathieson's family said there were questions that needed answering. "We know better than most people the difficulties that autism can present so our feelings about Jason Conroy are not based on ignorance of his condition," they said. "What he has done is awful; we cannot comprehend it. He has deprived a brother of his sister."