Music mogul Len Blavatnik tops The Sunday Times Rich List – but who is he?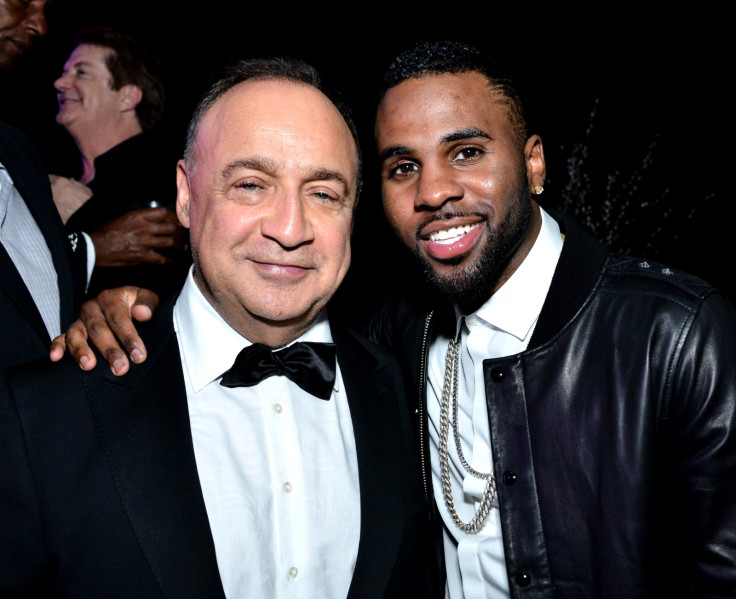 The Sunday Times has released its annual Rich List of the wealthiest 1,000 individuals and families in the UK.
Ukrainian-born Warner Music owner, Len Blavatnik's £13.17bn fortune means he now holds Rich List's top spot – a considerable jump from fourth position last year, pushing the Hinduja brothers, who are now worth £13bn, into second place.
Galen and George Weston and Family sit in third place with £11bn, up £3.7bn from last year, while Arsenal co-owner Alisher Usmanov was placed fourth with £9.8bn, beating the owner of rival club Chelsea, Roman Abramovich, who is in 10th place with £7.29bn. The Russian tycoon's value fell by £1.23bn from last year.
Blavatnik's portfolio of investments range from metals and oil to music publishing and digital media. His company Access Industries bought Warner Music for £3.3bn in cash in 2011.
Sunday Times Rich List 2015 Top Ten
Len Blavatnik
Owner of Warner Music
£13.17bn
Sri and Gopi Hinduja
Founders of Hinduja Group
£13bn
Galen and George Weston
Owners of George Weston Limited
£11bn
Alisher Usmanov
Majority shareholder of Metalloinvest
£9.8bn
David and Simon Reuben
Real estate, venture capital, and private equity
£9.7bn
Ernesto and Kirsty Bertarelli
Co-chairs of Bertarelli Foundation
£9.45bn
Lakshmi Mittal
Chief executive of ArcelorMittal
£9.2bn
Kirsten and Jorn Rausing
Family founded Tetra Pak
£8.7bn
Gerald Grosvenor
Duke of Westminster. Owner of Grosvenor Group
£8.56bn
Roman Abramovich
Owner of Chelsea FC and Millhouse LLC
£7.29bn
The 57-year-old's philanthropic efforts include a sizeable donation of £75m to Oxford University for the founding of the Blavatnik School of Government.
His other contributions include a £33m donation to Harvard Business School in 2013 to "launch a major initiative to expedite the development of basic science discoveries into new breakthrough therapies for patients and cures for disease". He also gave £6.5m to Yale to "explore" chronic diseases.
The Sunday Times Rich List describes Blavatnik as a "child of the Soviet Union, citizen of America, and now a billionaire thanks to the business free-for-all that accompanied the fall of the Soviet communism".
Blavatnik owns a £41m mansion in Kensington Palace Gardens, as well as a £50m property in New York. He is married to Emily Appelson and the couple have four children.
Forbes ranks Blavatnik as the world's 42<sup>nd richest person.
The fortune of Britain's wealthiest individuals and families has more than doubled in the past 10 years and are now worth a combined £547bn, compared to £249bn in 2005.
© Copyright IBTimes 2023. All rights reserved.