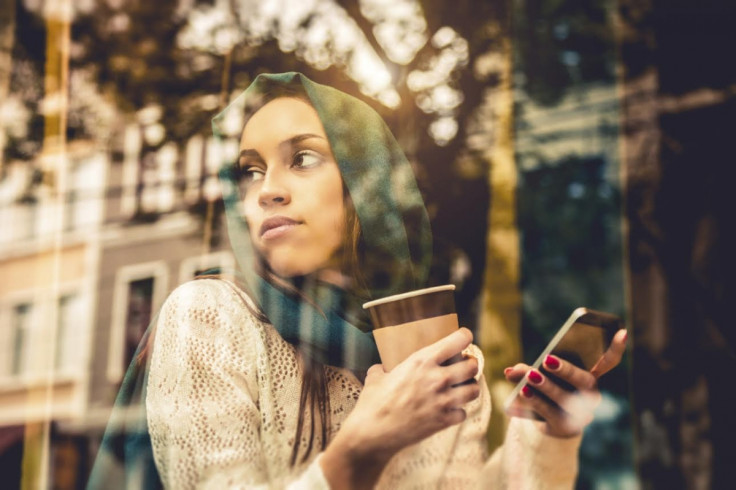 Muslim women in the US are turning to self-defence classes in response to a dramatic spike in anti-Islamic hate crimes. Incidents of hate crimes against Muslims have trebled since the Paris attacks and the San Bernardino shootings, and 80% of the victims are female, according to the Council of American-Islamic Relations (Cair).
According to the group's national communications director Ibrahim Hooper, the "flood gates" opened once Donald Trump suggested he would ban Muslims from American soil were he to become president.
"There really is a need for Muslim women to protect themselves in this society," Hooper told Sky News. "Even after 9/11, Islamophobia was there but it was on the fringe of society. Now thanks to Donald Trump and Ben Carson and others, Islamophobia is firmly in the mainstream.
"People who attack Muslims on the local level – they view it as almost their patriotic duty based on this kind of extremist, bigoted rhetoric."
Another advocacy group, the Bridge Initiative, concurs. Muslims are now five times more likely to be attacked than they were before the September 11 attacks in 2001.
Fighting to empowerment
Rana Abdelhamid, an Egyptian-American with a black belt in Shotokan karate, is leading self-defence classes aimed specifically for Muslim women. Abdelhamid, the founder of Women's Initiative For Self-Empowerment and one of Amnesty International's leading organisers in the US, says headscarves and the hijab can make Muslim women into targets.
"You can be attacked at any point. You can be pushed off… of a subway ledge," she told Reuters at her class in New York City.
"You just feel this rush of adrenaline in your body and you just want to conquer the world," said Hind Essayegh, a native of Afghanistan, after the class. "It's really empowering."
Since the shootings in San Bernardino, California, last year, Lufta Islam, a Muslim woman who lives near Nashville in the deep southern state of Tennessee, said she has had several groups of men come up close to harass her while out shopping. She too has turned to self-defence classes.
Islam told CNN that she feels "like I'm not really in safe place" at least three times a week.
Trump's rhetoric "brings out the worst in people", she said, and "plays to their bias and their bigotry and their fear. It's very, very dangerous".