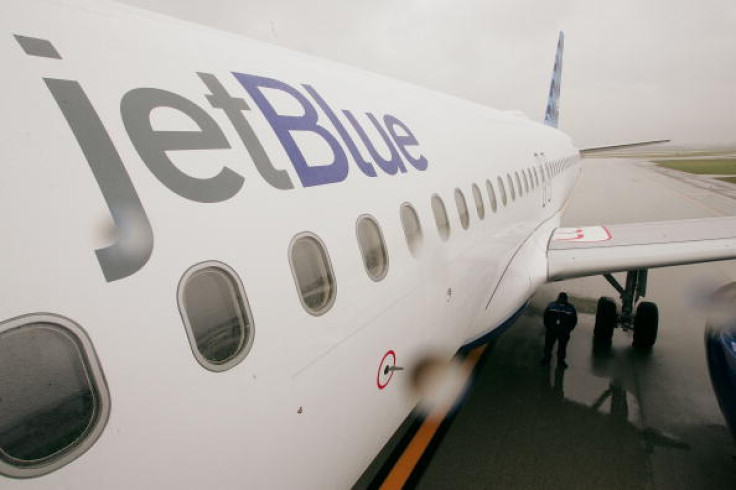 Two Muslim women on board a JetBlue plane heading from Boston to Los Angeles were taken off the plane after the pair were found to be staring at a flight attendant in an odd manner and filming the safety briefing. The plane took off after the women were removed from the plane.
According to reports, a witness on the flight "overheard a flight attendant tell a co-worker that she didn't like the way two Muslim women were staring back at her." The aircraft was taxiing at the time of the incident and thereafter stopped.
Police officials next boarded the plane and questioned the women before escorting them off the plane. The women were also asked to remove their hand luggage before getting off the plane for further investigations. "More than 35 million customers from many cultures and backgrounds travel on JetBlue without incident each year," read a statement by JetBlue, reported The Telegraph.
"Our crew members' first priority is the safe and secure operation of our flights, and as a security precaution, are asked to be aware of anyone who may be filming or taking photographs of inflight procedures or the flight deck area." JetBlue added that if a crew member suspects the filming of safety procedures, they are permitted to report the incident for "review". "In this instance, our crew members acted in accordance with security procedures. We appreciate our customers' patience and cooperation, and apologize for the inconvenience," read the statement.
Earlier in 2015, a JetBlue flight attendant asked a mother to head to the toilet if she wanted to pump her breasts for milk for her baby. Molly Guy was heading from New York to Oakland, California, when she requested an attendant if she could pump her milk in an empty seat at the back of the plane. Despite there being a vacant seat, the male attendant asked her to use the bathroom. Guy took to her Instagram and wrote about her plight: "Writing this from a JetBlue flight where I have been banned from pumping in the back area due to the 'comfortability' of the passengers."