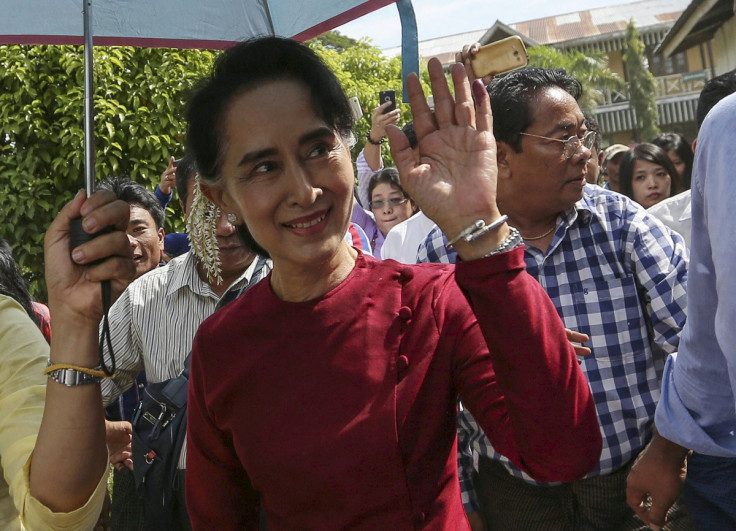 Aung San Suu Kyi's opposition party has won all 12 of the first parliament seats declared in historic elections that will likely see a landslide victory for her National League for Democracy (NLD), according to Myanmar's election commission. The announcement came as the military-backed ruling party conceded defeat to the democracy figurehead in the country's first free nationwide election in a quarter of a century.
"We lost," Union Solidarity And Development Party (USDP) acting chairman Htay Oo told Reuters in an interview after the polls closed. A spokesman for the NLD said the party won about 70% of the vote, indicating that Suu Kyi's party could dominate the parliament and also secure the presidency.
The seats won by the opposition party were all located in and around Yangon, the former Myanmar's capital and the country's largest city. Outside the central area, the Nobel peace laureate's party won more than 65% of the votes in the states of Mon and Kayin, according to the NLD, which needs two-thirds of seats in parliament in order to form the first democratically elected government since the 1960s.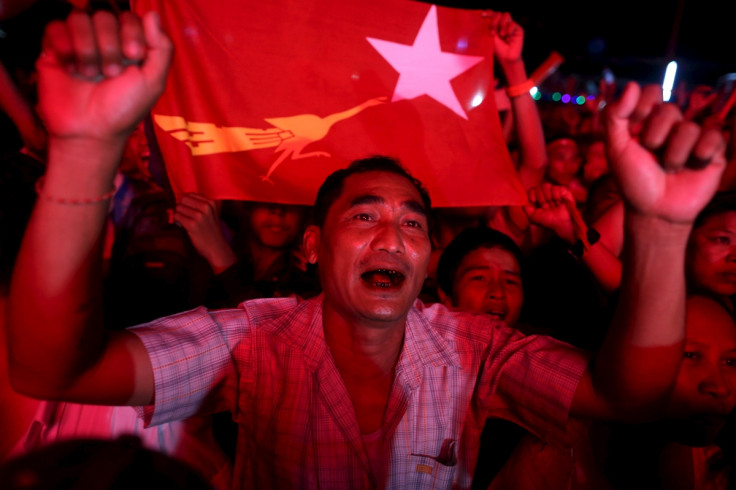 Myanmar ended a half-century of military rule in 2011, followed by a quasi-civilian government run by former military figures. The 2008 constitution now reserves 25% of parliamentary seats for the military and was drafted to keep Suu Kyi from the top post. The amendment outlaws those with foreign-born offspring to become president and Suu Kyi's two sons were both born in Britain.
In a hint of optimism, Suu Kyi said on Monday (9 November): "I think you all have the idea of the results," adding that it was "still a bit early to congratulate our candidates who will be the winners".
Party supporters celebrated and danced into the night after the polls closed. Some sang songs dedicated to the 70-year-old democracy champion, including "The Strong Peacock" in reference to the party's symbol as hundreds waited outside her party's headquarters for confirmation of victory.
International observers say the voting process was generally smooth with some isolated irregularities. In a major blow for the ruling USDP, the NLD beat Vice President Sai Mauk Kham and prominent ruling party MP U Hla Swe, according to Myanmar's television channel MRTV.
Presidential hopeful Thura U Shwe Mann conceded to U Than Nyunt in the Phyu township constituency as Pyithu Hluttaw candidate for the NLD. Even so, Shwe Mann could still be a presidential contender.