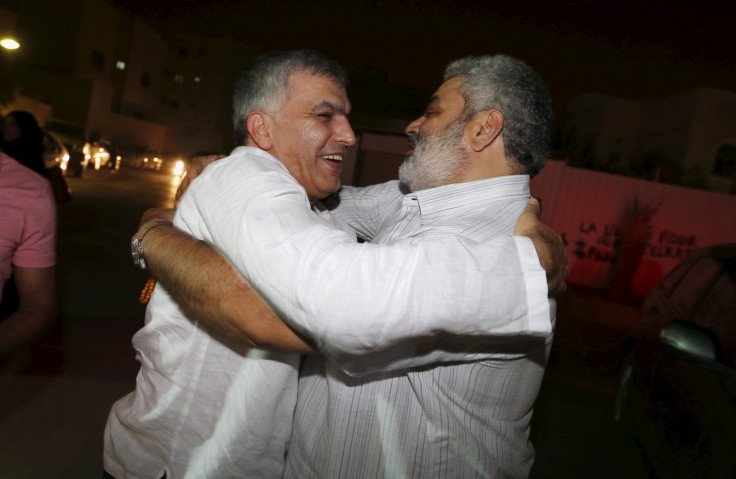 Bahraini human rights activist Nabeel Rajab has been granted a royal pardon for health reason after spending two months in jail over a tweet that alleged some of the Gulf Kingdom's soldiers had defected to the Islamic State (Isis).
King Hamad made the order for fears over Rajab's health. Upon his release, Rajab tweeted:
Rajab, who is president of the Bahrain Centre for Human Rights (BCHR) was freed in May 2014 after serving two years in prison for his role in a pro-democracy uprising. He was arrested again last October and charged with publicly "insulting a public institution" on Twitter.
The Bahraini Ministry of Interior said it summoned Rajab "to interview him regarding tweets posted on his Twitter account that denigrated government institutions".
The tweets related to an article published on Global Voices about alleged Bahraini recruits to IS who featured in a video threatening to overthrow the al-Khalifa regime, which rules Bahrain. The activist commented: