Nicki Minaj has apparently become the latest victim of the iCloud nude photo scandal, after graphic pictures of the singer have surfaced online.
Inquistor.com reports that images show a woman resembling Minaj and bearing tattoos similar to hers.
Urban gossip site MediaTakeOut published a detailed description of the images but refrained from posting the pictures.
The site commented: "MediaTakeOut.com learned that the hackers may have just struck again. We have come across photos which purport to be Nicki Minaj topless… and appears to have a liquid on her body."
"The woman in the photo has the exact same tattoo on her arm that Nicki does – and she also has breast implants, like Nicki."
"We are not posting the images, cause the FBI is all up in this case. But if you do a quick Twitter search, we'd bet you'll find it."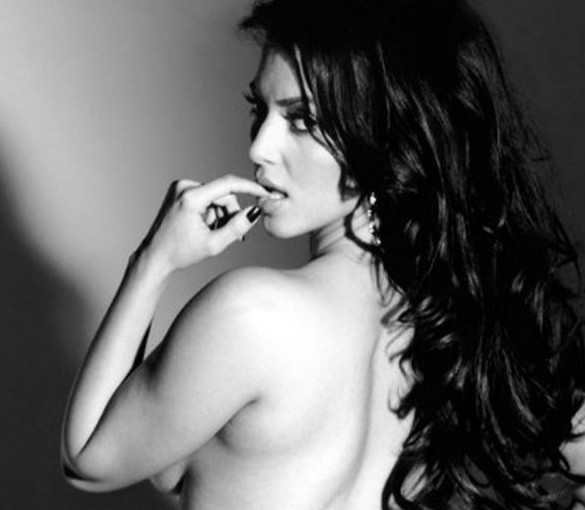 Naked photos of over 100 A list celebrities were leaked online three weeks ago, after hackers gained access to the iCloud accounts of A list celebrities including Jennifer Lawrence, Cara Delevingne and Reese Witherspoon, and stole their intimate pictures.
Kim Kardashian, actress Vanessa Hudgens, singer Rihanna and American goalkeeper Hope Solo were also found to have been victims of the hackers, when another huge wave of leaked pictures emerged over the weekend.
The images were posted to the anonymous image-sharing forum 4chan and Reddit. They were quickly removed by Reddit in line with their policy on sharing hacked photos.
Personal videos and photos belonging to actresses Aubrey Plaza, Mary-Kate Olsen, Hayden Panettiere and Leelee Sobieski were also posted, in addition to previously unseen pictures of Jennifer Lawrence.
Actress Amber Heard has reportedly been hit the hardest by the scandal plaguing Hollywood, with over 50 nude pictures of her surfacing online.
Nicki Minaj has not made a public statement about the alleged nude photos.