A man has been shot dead by Police in Miami after he was found naked and eating the face off another man by the MacArthur Causeway.
Police officers arrived at the scene around 2pm local time a roadside truck driver called to say he had seen a man chewing another man's face, the Miami Herald reports.
When police arrived at the scene they ordered to man to stop. After he ignored the calls of the officers, the police opened fire on the man who has not been named.
The attacker did not stop even after being shot, which lead to officers firing again, eventually killing the man.
The victim, who has also not been named, was taken to Jackson Memorial Hospital Ryder Trauma Center with major injuries. There is not much information of the victim, but it is believed he is homeless.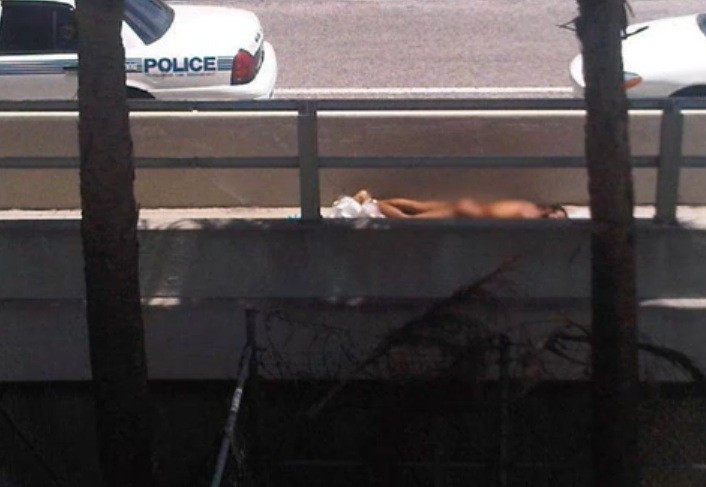 Police are still investigating what lead to the attack. They believe the naked man was suffering from "cocaine psychosis," a drug-induced craze that heats up the body internally, meaning thre man removed his clothes in an attempt to cool down.
Miami Police spokesman Javier Ortiz said: "Based on the information provided, our Miami police officer is a hero and saved a life."
Witness Larry Vega told Local 10: "When I looked forward, there's a guy on top of another person, eating him up like, just tearing, tearing his face apart," said Vega.
"It's going to take some time to forget. I never thought I would see someone else eating someone. It was really, really horrific."
There were no weapons found near the bodies of the two men, leaving police to believe the attacker used his strength to overcome the victim.
Sergeant Altarr Williams, supervisor of Miami police's Homicide Unit released a statement saying: "There are other ways to injure people. Some people know martial arts, others are very strong and can kill you with their hands.''
Update: Naked Man Found Eating Another Man's Face in Miami Named as Rudy Eugene