Naples officials recover final body from rubble of collapsed building
The dead were identified as an elderly resident and two families. The cause for the collapse remains unknown.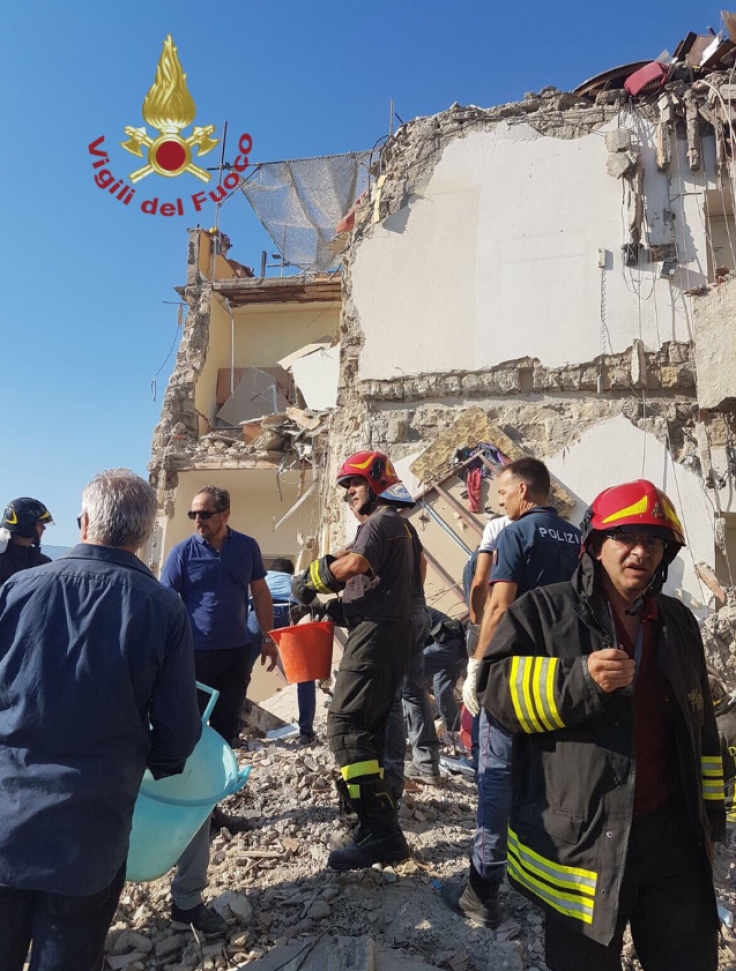 Firefighters and police in Italy on Saturday pulled the eighth and final body from the rubble of a five-story apartment building that partially collapsed in a seaside town south of Naples.
The digging through the debris for victims ended more than 24 hours after the residential building collapsed in the early morning. About 80 firefighters worked alongside police and other crews through the night.
The dead were identified as an elderly resident and two families, one with children of elementary and high school age, and one with a grown son living at home.
The cause of the collapse remained under investigation, but authorities said it may be linked to renovation work on the building, located along the Naples-Salerno railway line in the town of Torre Annunziata. Debris fell onto the rails, and the scenic line that connects Naples with the nearby Pompeii archaeological site and the scenic Amalfi coast remained closed.
Witnesses said there was no explosion before the collapse but that a train had just passed by. The Italian railway said vibrations from the train have no impact on adjacent buildings because they are absorbed by ballast.
Prosecutors were investigating possible charges.
Carabinieri were the first to respond to the collapse at 6:30 a.m. as many residents still slept, digging by hand to find survivors. The work continued for hours by hand until heavier equipment arrived, while sniffer dogs checked for signs of life.
"We intervened immediately," Carabinieri Marshall Francesco Murciano told Sky TG24. "We found ourselves before a chilling scene. We started to dig with our bare hands, without any tools."
© Copyright IBTimes 2023. All rights reserved.