Nasa has just made a whole slew of its software freely available to the public as part of its 2017-2018 software catalogue. It includes apps and tools that Nasa itself uses to explore the mysteries of the universe.
All of the Nasa software is downloadable and is related to space travel, rocket launches and other technical guides. One such software is called "Knife", which is a library that "calculates the boolean subtraction of arbitrary watertight triangular polyhedral in order to make near-field sonic boom predictions". Unfortunately, some of Nasa's free software, like Knife, is only available for download within the US.
"The software catalogue is our way of supporting the innovation economy by granting access to tools used by today's top aerospace professionals to entrepreneurs, small businesses, academia and industry," Steve Jurczyk, associate administrator for Nasa's Space Technology Mission Directorate (STMD) in Washington, said in a statement. "Access to these software codes has the potential to generate tangible benefits that create American jobs, earn revenue and save lives."
IBTimes UK has compiled a list of Nasa's coolest free software, giving a glimpse into all the different kinds of tools that can be used in the field of space exploration.
Global Planetary Reference Models
This is Nasa's open souce computer code (C++) that shows users a computer model of the Earth's atmosphere as well as other planets incuding Mars, Venus, Neptune and Saturn's moon Titan, which is the only other planetary body except Earth to have water bodies. The code is used by scientists when developing enhanced spacecraft, the DailyDot reported.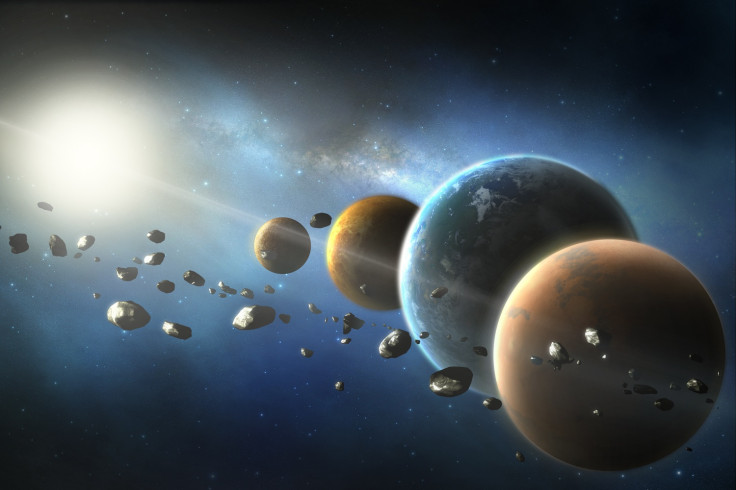 "Worldview" satellite imagery browsing and downloading tool
This software allows users to "interactively" download and browse Nasa's Earth observing satellites. It was originally created to provide information in crisis scenarios such as floods and wildfire. The software allows users to view satellite images in their highest resplution "within four hours of observation".
Video Image Stabilisation and Registration (Visar)
Visar is Nasa's software program that helps stabilise distorted video images.
Autonomous Precision Landing Navigation (APLNav) System
This tool is designed to aid effective planetary landing. The software uses camera images of planetary surfaces and combines them with a digital elevation map, providing users with a clear idea of the landing surface. Nasa claims that the software uses methods "employed by cruise missiles for decades".
Nasa's free software can be searched for and downloaded from the link provided here.