Sony and Naughty Dog have announced the sequel to instant classic The Last of Us with a dramatic trailer revealing the returns of Ashley Johnson and Troy Baker as Ellie and Joel.
The trailer (above) was the unexpected final reveal of Sony's 2016 PlayStation Experience keynote, at which Naughty Dog's standalone single player DLC for Uncharted 4: A Thief's End was also announced.
Opening with shots of rusty vehicles and abandoned buildings in a forest, the trailer then reveals the logo for the Fireflies - a militia group in the post-apocalyptic survival game's world.
After logos for Sony and developer Naughty Dog it cuts to close ups of Ellie (now 19-years-old) playing a guitar. Joel then enters, walking past two murdered men before finding Ellie playing over the bloody corpse of another.
"What're you doing kiddo?" he asks. "Are you really going to go through with this?"
"I'm going to find and I'm going to kill every last one of them," she responds. It's unclear who she has killed, but the implication is that they're members of the Fireflies.
In the first game, Joel saved Ellie from the group, whose efforts to create a cure for the fungal virus that's decimated humanity from her natural resistance to it, would have killed her. That selfish act of love ended The Last of Us on an extraordinary and memorably bleak note. It was an ending many wanted to be definitive, but Joel and Ellie's story will indeed continue.
Following the announcement, Naughty Dog held a panel at which they confirmed that Ellie would be the main playable character, rather than Joel, who had been in the first game. Players did get to control Ellie in the original however, as well as in Left Behind DLC, so it's entirely possibly both characters will be playable at various points.
On the Naughty Dog website game director and writer Neil Druckmann wrote: "I can't tell you how satisfying it is to finally be able to say that Ellie and Joel are back for another intense, harrowing, and emotional adventure.
"Like many of you, we have a deep love for the world of The Last of Us and its characters, and while a sequel may have seemed like a foregone conclusion, it wasn't the case. We knew that it needed to be a story worth telling and, perhaps more importantly, a story worthy of Joel and Ellie.
"After spending years on different ideas (and almost giving up), we finally uncovered a story that felt special — a story that evolved into an epic journey.
It's still early days for the project - the game's release is a ways off - but we couldn't wait any longer to give you a glimpse of what's to come. We're going to let the trailer speak for itself, but expect more information about The Last of Us Part 2 in the coming months."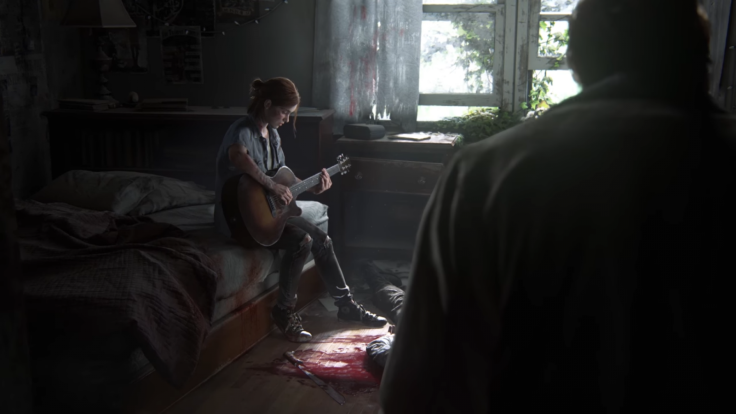 During a panel hosted following the keynote, Druckmann touched on the notion that The Last of Us didn't need a sequel, saying: "We're going to do right by you. No one loves these characters more than we do, and if we didn't have the right idea, we just wouldn't do it. I had ideas with different characters and it didn't feel right. The Last of Us is about these two characters.
"So much thought went into this and a lot of people feel trepidation about coming back to these characters and revisiting what the ending to the first game means, and also worrying whether it's going to spoil the first game. We feel all those things too, and Part 2 is doubling down on that to say we believe in this so much."
In 2013 The Last of Us sent the previous generation of consoles off in style with a gruelling survival game celebrated for its top quality writing, story and performances. Originally released on PS3, roughly a year later it arrived in remastered form on PS4.
For all the latest video game news follow us on Twitter @IBTGamesUK.