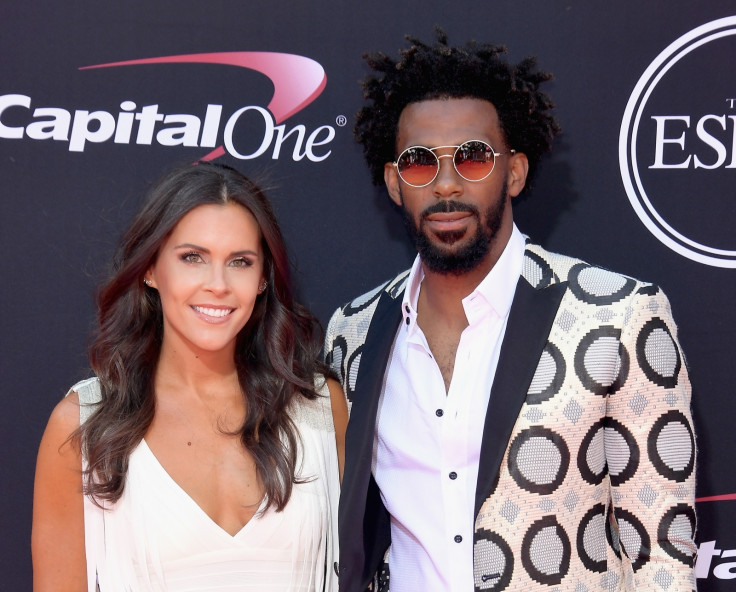 NBA star Mike Conley Jr had no time for trolls commenting on the colour of his son's skin. The Memphis Grizzlies point guard, who is black, took issue with Twitter's comments that his baby boy was "too white" to be his biological son.
In 2016, Conley signed a tremendous contract with the basketball team worth $153m (£117m) making him the highest-paid player in NBA history, Complex reported. That same year, the 29-year-old and his wife had a baby boy, Myles Alex Conley.
The Twitter fiasco began when a photo of the family-of-three began circulating along with a remark by the users behind the Turf Talk Boys Twitter account.
"Mr Nice Guy Mike Conley at it again," they wrote. "He stayed with his wife after she cheated on him and had another man's baby."
Comments on the photo soon began to roll in. "Takes a real man to swallow that pill keep doing your thing my guy @mconley11 #Buckeyenation," wrote one person. Others followed suit with memes and GIFs.
Conley responded in kind, first with a photo of the adorable tot on his Instagram page. The basketball pro said the blue eyes ran in the family and noted "I'm NOT that nice" in the caption. He later took to Twitter to share a photo of Maury, the TV personality known for doing paternity tests on his show.
According to the New York Post, last season was one of Conley's best in the NBA. The point guard shot 45.9% from the field and 40.7% from beyond the arc, both being career highlights. Conley averaged 20.5 points and 6.3 assists per game.