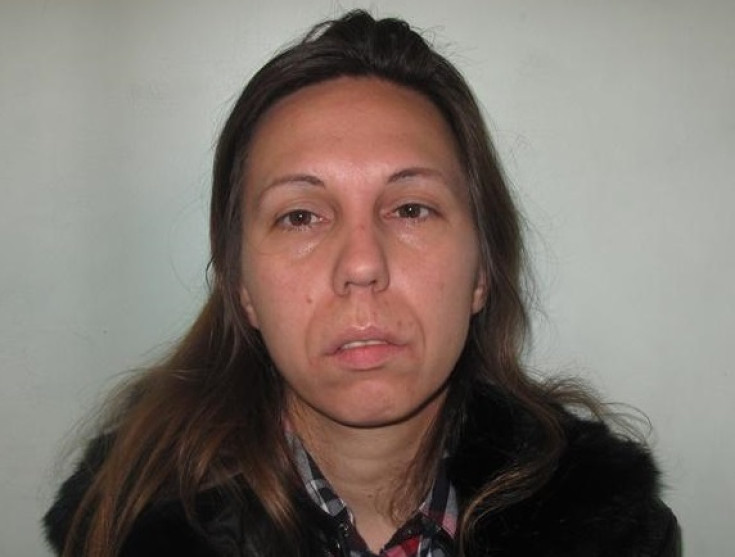 A vindictive stalker who created more than 130 hoax crime reports against her ex-boyfriend, as well as harassed the women he dated, has been jailed for five years.
Sandra Danevska's vendetta caused her former partner to be implicated in rapes, stabbings and even acid attacks after she submitted bogus online crime reports to the Met Police.
She also subjected two women to, what detectives said, was a "traumatic" online campaign of harassment by setting up bogus social media accounts under their names and sending threatening messages to other people.
Danevska, 38, of Hammersmith, west London, was found guilty of three counts of stalking involving serious alarm or distress and two counts of perverting the course of justice.
She was sentenced to five years in prison and issued with a restraining order at Isleworth Crown Court on Friday (26 August).
The court heard how Danevska had dated her victim, now aged 45, for a number of weeks about 10 years ago. They had another brief relationship in 2013 before he said he wanted to go back to simply being friends.
Danevska was said to be unable to handle the rejection and began a vicious campaign of stalking and harassment that lasted years. She set up bogus social media profiles and fake email addresses in her ex-boyfriend's name to send threatening and malicious messages to other people, while also using several mobiles to bombard him with silent calls and text messages.
In 2014, Danevska's vendetta became more ferocious as she began sending him almost daily emails from unknown accounts, commenting on things he had done during the day – leading him to fear he was being followed.
She went on to adopt the names of 60 different people to create 134 hoax online crime reports to implicate him as a suspect in various crimes.
It led police officers to attend his home address on more than 40 occasions and his place of work 10 times. Among the many bogus allegations were claims that various made-up victims had been stabbed, raped or had acid thrown in their faces.
Danevska's disturbed campaign also targeted two women who began dating her former boyfriend. One victim, aged 34, saw several social media accounts and email addresses set up in her name and threatening messages sent to other people.
Police also attended the address of the other woman, aged 37, several times to respond to bogus crime reports submitted under her name. She also received numerous malicious messages from Danevska via various social media accounts, with some commenting on her movements during the day.
A police investigation into the harassment began in 2011 but detectives later said Danevska had covered her tracks so well she would not have been identified for years.
It was only in 2015 that a series of bogus social media profiles were traced to various addresses, with the occupiers found to have employed Danevska as a nanny.
A search of her home saw officers seize SIM cards, computer equipment and a diary in which she had noted the movements of her ex-boyfriend. She was charged in September 2015.
Detective Constable Dean Puzey, of Hammersmith and Fulham CID, said: "This woman's actions caused her victims unimaginable distress and the sentence reflects the serious nature of her offending.
"Danevska stalked multiple victims and used social media and the police crime reporting system to make their lives intolerable. Her ex-boyfriend, an entirely innocent man, found himself a suspect for rape, stabbings and acid attacks – the impact on his life in particular was horrendous.
"Her actions also caused a massive waste of police time. Throughout Danevska's campaign, 17 of London's 32 boroughs responded to bogus reports of crime as a result of her malicious calls; her vendetta was a huge drain on police resources.
"Thankfully cases of multiple stalking are very rare and, despite all her efforts to avoid detection, we have finally been able to bring her to justice."