EA has officially announced the long-rumoured (and inevitable) next entry in its popular Need For Speed franchise – and this time it is a straight reboot simply titled Need For Speed. Hopefully this is a good thing, as successive NFS titles have haphazardly drifted (pun intended) from their pure arcade racing roots into all manner of driving distraction, some more successfully than others.
Need For Speed will launch worldwide in Q3 2015 (in the autumn) on Origin for PC, PS4 and Xbox One, and we are sure we can expect to see more of the game in action at E3 2015 in June.
UK-based Ghost Games is the EA studio behind the development wheel this time around, much of which is made up of previous NFS veterans from Criterion. The pedigree holds up, as according to the (in)disputable Wikipedia, members of the team have variously worked on Forza Horizon, Need For Speed: The Run, Project Gotham Racing and Race Pro.
According to the press stuff, Need For Speed will boast with "deep customisation, authentic urban car culture, a nocturnal open world and an immersive narrative that pulls you through the game". Oh dear, perhaps it is not the pure arcade racer we were dreaming of then...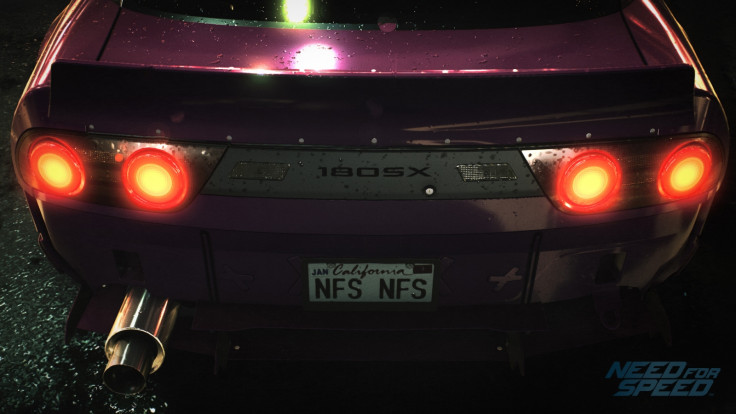 So sayeth Marcus Nilsson, executive producer at Ghost Games: "Need For Speed is one of the most iconic names in gaming, and we're returning it to greatness in this reboot.
"Pulling on our 20 years of history, and then taking a year out from releasing a game, we are making the game we've always wanted to. We're listening to the fans and delivering an experience that will capture their imagination and unleash their passion for cars and speed."
EA also highlights that it leaned on its own "car culture community" Speedhunters for the research and development of the reboot.
"Need for Speed will deliver an experience that's grounded in authentic car culture by diving into the rich world of past, present and emergent trends of the urban car scene," churns the EA press-bot. "This collaboration with Speedhunters in the research and development of the game means the level of detail and real-world authenticity will envelop gamers in an exciting world to discover and enjoy in a way that only Need For Speed can deliver."