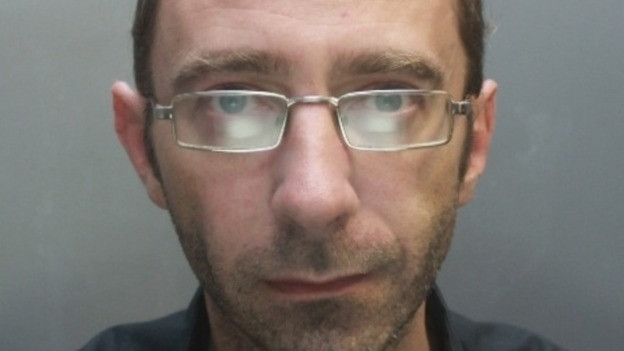 A neo-Nazi tried to build bombs in his house with a view to blowing up a number of mosques in Liverpool has been jailed for 10 years.
Ian Forman, 42, from Birkenhead, was convicted of terrorism offences after researching a list of potential targets near him home in Merseyside and posting clips onto YouTube threatening to "blow them up".
Forman was described as being obsessed with Adolf Hitler and considered Norwegian far-right mass murderer Andres Brevik a "hero". Forman frequently expressed his racist ideology and hatred towards Muslims and was the proud owner of part of an SS officer's uniform, which he planned to display in full on a mannequin at his home.
He researched how to make bombs online and filmed himself practising with homemade explosive devices. Police were alerted to him after co-workers at a glass recycling plant discovered he used a work's computer to research how to obtain dangerous chemicals.
When police raided his house on 6 June, they found over 1kg of gunpowder and a homemade explosive device. He also saved photos of local mosques onto his computer and 16 mobile phones.
Forman was found guilty of engaging in the preparation of terrorist acts, following a trial in March at Kingston Crown Court.
Upon sentencing, Judge Paul Dodgson said Forman had behaved in a "racist, abusive and extremely offensive manner".
He added: "You are someone who has held extreme right-wing views for a number of years.
"A number of your messages express your admiration for Adolf Hitler - an admiration that led you to have parts of an SS uniform in your bedroom and you intended in due course to obtain a mannequin so the uniform could be displayed in full.
"You in your perverted way believed that your activities were a continuation of Nazi warfare."
"On occasions you have provoked understandable anger and disgust from people who have seen the material that you put on sites such as YouTube which gave vent to your extreme opinions.
Dodgson previously told the court: "The defendant had, in my judgement, very extreme and evil thoughts - I think the word evil is appropriate."
Det sgt Matt Findell, of the North West Counter-Terrorism Unit, said: "Thankfully, we will never know how far Forman was prepared to go in acting out his racist fantasies.
"However, we do know that Forman had carefully selected a number of targets to meet his own means. Had he carried them out, his attacks could have caused considerable damage to both property and people at several mosques."