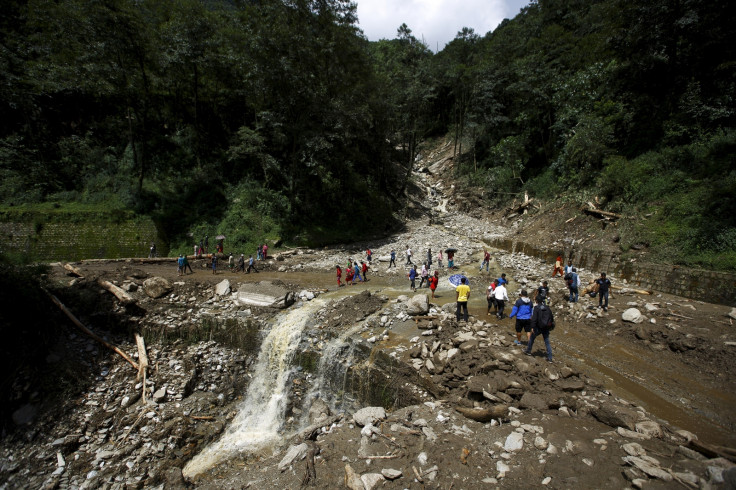 Fresh landslides in Nepal on Thursday have killed around 30 people with the toll expected to rise.
The latest landslide struck villages near Pokhara, close to the Himalayan nation's most popular trekking circuit.
Maximum damage was reported from the village of Lumle where half the homes were buried or destroyed by a torrent of mud and rocks, says Reuters.
"I heard a big demonic sound, I thought it was an earthquake," said Kabi Ram B.K., a 64-year-old farmer whose daughter and granddaughter were killed when the landslide smashed into their home.
Soldiers and policemen were working in the rain using handy equipment to search for nine missing villagers.
Lumle is about 15 km from the starting point of the Annapurna Circuit, which attracts 100,000 trekkers every year to the world's 10th tallest mountain.
Last month 47 people were killed by another landslide which swept away many villages.
Thousands of locations to the north of Kathmandu have been predicted to be at high risk of landslides and mudslides following the twin quakes that hit Nepal early this year in April-May.
The highest-risk zone is at elevations above 8,200 feet in a region that covers almost 45,000sq km, according to a study by a University of Michigan geomorphologist.
Remote villages are scattered throughout the high-risk zone, also popular with trekkers and mountaineers. The risk is highest during the ongoing monsoon months that cause a lot of flooding.