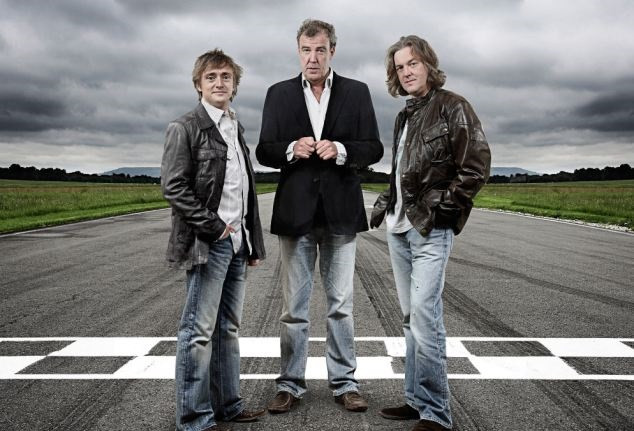 Online streaming service Netflix which had been in talks with the Top Gear's Jeremy Clarkson, Richard Hammond and James May, before they signed with Amazon, has said that the presenters are not worth the money paid.
According to Netflix chief product officer Neil Hunt, the service decided against pursuing the trio after analysing its own viewership data of past Top Gear episodes.
He said the perceived popularity of the show suggested that it was not worth splashing out on a £100m plus contract to get the three hosts on board for a new version of the motor show.
"Our buying decisions tend to be somewhat data-driven. We have a lot of data to get the deals we want, so there we go. Clearly, it wasn't worth the money to make the deal ... I think they sold themselves for way more money [than they're worth]," Hunt told Digital Spy.
However, in a later statement to Digital Spy, Hunt said: "There is an audience for everything and it is not up to us to judge if Amazon has paid too much or not."
Amazon says presenters 'worth a lot and they know it'
Even Amazon founder Jeff Bezos has admitted that the new series headed by Clarkson, May and Hammond was "very, very, very, expensive," adding that the former Top Gear presenters are "worth a lot and they know it." He however declined to say how much the former presenters are making from the Amazon deal.
In an interview with the Telegraph, Bezos said: "We have a lot of things in the pipeline, which I think viewers in the UK and around the world are going to love. And I think Clarkson's new show is going to be one of those.
"I think we're in a golden age of television, so if you go back in time even just five years, you couldn't get A-list talent to do TV serials, or if you could, it was a rare thing. But that's flipped completely.
"The investment is very high now in serialised TV, and the amount of time you have to tell a story is much greater," he said.
The new series with Amazon will feature episodes of around an hour that will be released weekly in the UK, US and Germany with a proposed launch date of autumn 2016.
Digital Spy said the deal with the three presenters is said to be worth around £160m over three years, which would give them a budget of £4.4m to spend on each of the 36 episodes.
It said because Amazon is US-owned, the deal gets around the ban on Clarkson undertaking another car show with a UK broadcaster until 2017.
The new show is expected to go head-to-head with BBC's own revamped Top Gear which will be headed by Chris Evans but Digital Sky acknowledges that fans will have to sign up to Amazon's £79-a-year Prime service before they can have access to the new series.