New Final Fantasy 15 World Of Wonder trailer explores the game's spectacular environments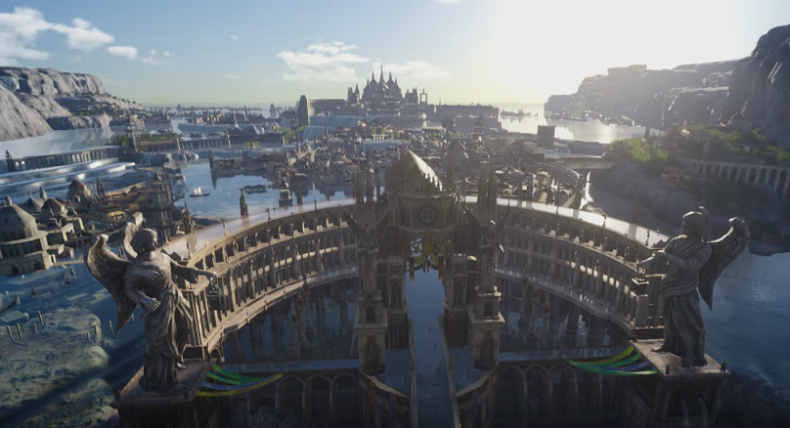 The Final Fantasy franchise has always been known for its state-of-the-art graphics, pushing the boundaries of visual expression and fidelity. If Square Enix's new World Of Wonder trailer for Final Fantasy 15 is any indication, the long-awaited action RPG promises to be a gorgeous looking game.
The trailer gives viewers a sneak peek of some of the game's beautiful towns, cities and scenic vistas that gamers will soon be able to explore in the open Final Fantasy world, including dark sewers, lush kingdoms hidden in the mountains, intricately detailed architecture, sun-soaked cities, and more.
Initially revealed at Uncovered: Final Fantasy 15 on 30 March, the trailer is the third part in the World Of Wonder series.
In the lead-up to the highly-anticipated title, Square Enix has also released a five-part prequel anime series, a Platinum Demo, a tie-in movie called Kingsglaive and a story trailer featuring a cover of the Ben E King classic Stand By Me, performed by Grammy-nominated Florence + the Machine – the game's official theme song.
Final Fantasy 15 was first announced at E3 2006, at which point it was called Final Fantasy Versus 13. The game was re-introduced as 15 at E3 2013.
Square Enix's next Active Time Report broadcast is scheduled to take place during June's gaming trade show E3, which could reveal additional details about the game.
Final Fantasy 15 is set to release on 30 September for Xbox One and PlayStation 4.