E3 2016: Square Enix reveals demo plans, promises 'exciting' Tomb Raider news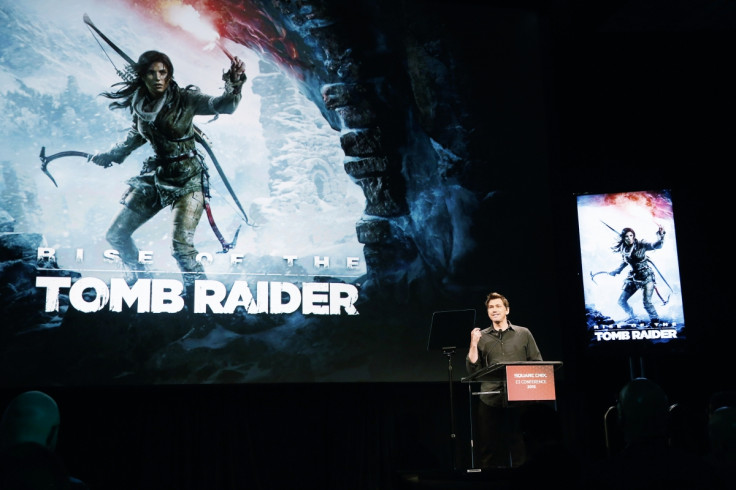 Square Enix has announced some of its plans for the annual E3 gaming trade show in Los Angeles. The Japanese game developer-publisher has begun a "Road to E3" blog series, kicking off its first post with a list of games that will be playable at the event and teasing some "exciting Tomb Raider news".
The company will once again host a "Square Enix Presents" live show that will cover the latest news, give viewers an in-depth look into their games, developer interviews and exclusive live game demos. The show will also feature some "exciting guests from our Square Enix family", both old and new, with "really entertaining content to share".
The show will be live-streamed on their official Twitch and YouTube channels.
Visitors to the Square Enix booth will also get to play demos of some of their latest upcoming titles including Deus Ex: Mankind Divided, the third episode of Hitman, Just Cause 3's newest DLC entitled the Land Mech Assault pack, Star Ocean: Integrity and Faithlessness and I am Setsuna. There will also be two playable demos of crowdfunded games on the show floor
Two crowdfunded games from the Square Enix Collective — The Turing Test and Black The Fall — will also make their debut on the E3 show floor with playable demos.
The next blog post in the series promises to include details on some other demos for Square Enix's booth as well as "some exciting Tomb Raider news", which could mean that a release date for the Rise of the Tomb Raider's PS4 version will soon be announced. They also plan to include details on a few new games that the team "has been hard at work on".
Square Enix's next Active Time Report broadcast is also scheduled to take place during E3, which is expected to reveal more details about the company's highly-anticipated upcoming RPG Final Fantasy 15.
© Copyright IBTimes 2023. All rights reserved.