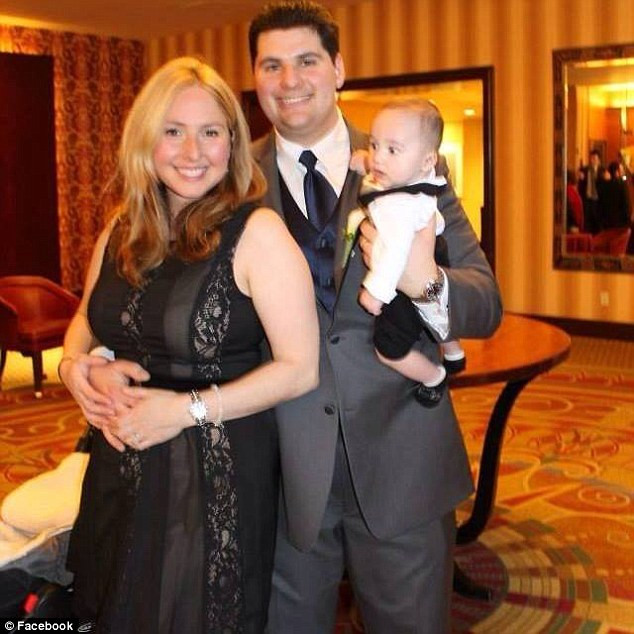 Police are treating a couple's death in New Jersey as a murder-suicide after Michael A. Tabacchi and his wife were found dead at their home.
Autopsy results showed that Iran Pars Tabacchi, 41, died of strangulation and a stab wound in the chest. Her 27-year-old husband died from a single self-inflicted stab to the chest, said John Molinelli, Bergen County Prosecutor.
It was revealed that Tabacchi texted his father shortly before the attack. Tabacchi senior arrived at the house in Closter shortly after his son committed suicide, according to a neighbour.
Prosecutor Molinelli tweeted on Saturday: "Two deceased at 595 High Street in Closter NJ probable murder suicide by knife Iran and Micheal Tabbachia baby is fine details later."
The couple's baby son was found unhurt at the house and is now staying with his paternal grandparents.
Molinelli later tweeted on Sunday that: "Autopsy on Closter couple shows wife died from strangulation and single stab wound to chest. Husband died from self inflicted stab chest." A knife was found by authorities upon searching the home.
The prosecutor told The Bergen Record: "We believe that the husband killed the wife but do not know what prompted all of it."
The deceased man was an associate for JPMorgan in its global custody product unit, according to his profile on Linkedin.com. His wife worked at the Joseph M. Sanzari Children's Hospital as administrative assistant in Hackensack, New Jersey.
This is the second murder-suicide in recent months to hit JPMorgan. In July, Julian Knott, an executive director of the company's global technology network, shot dead his wife before committing suicide at their New Jersey home, police said in a statement.