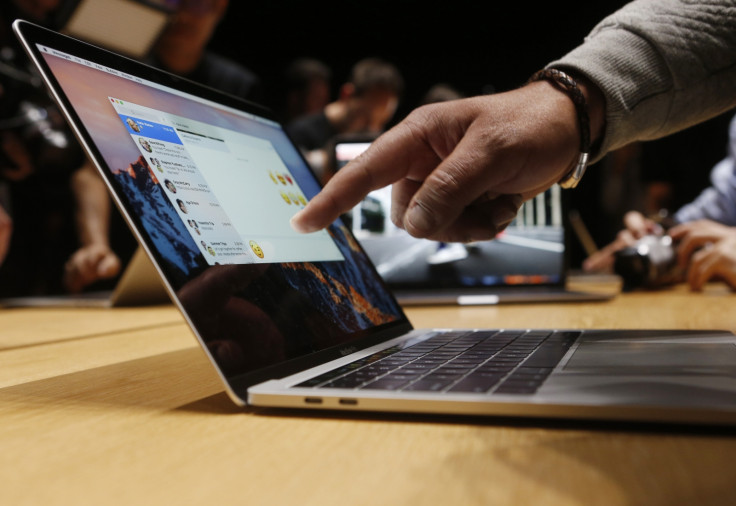 Complain all you like about the new Apple MacBook Pro, with its touch bar and missing connector ports, but the product still seems to be hugely popular with consumers, as it has outsold all other leading laptop models on the US market in just five days.
Research firm Slice Intelligence says that after just five days of being available online, the 2016 MacBook Pro already surpassed the sales of the 2015 Microsoft Surface Book, the Asus Chromebook Flip, the Dell Inspiron 2-in-1 and the Lenovo Yoga 900, even though all the other models have been on the market since last year.
The latest MacBook Pro also generated over seven times the revenue that the MacBook 12in model did, when it launched in April 2015 and, as it stands, has already achieved 78% of the total sales garnered by the MacBook 12in model to this date.
Slice Intelligence collected the online sales data be analysing email shopping receipts from 4.4 million online shoppers in the US, and the news is not all good for Apple. Apparently 40% of people who purchased MacBooks in 2014 decided to move away from Apple for their next laptop, and instead bought computers in particular by Dell, Asus, Acer and HP.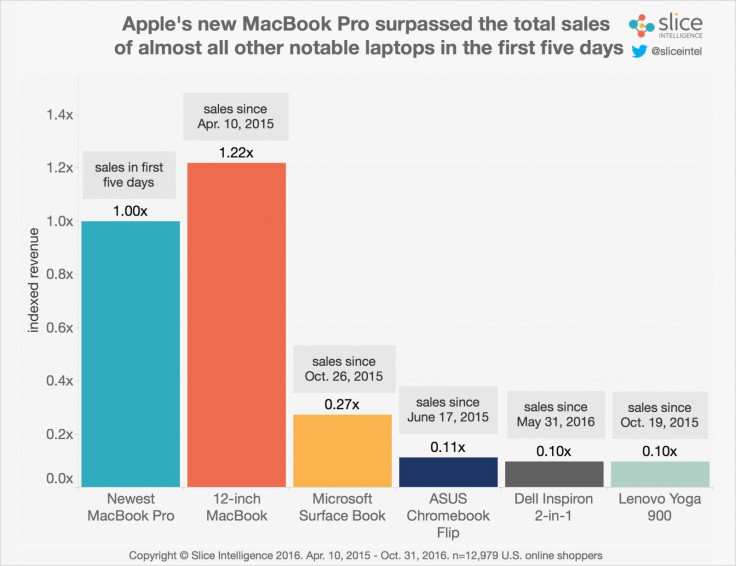 The 2016 MacBook Pro comes with a built-in touch-sensitive toolbar on the keyboard that fulfils the same job as the top row of function keys you usually find on a keyboard, while also offering capabilities for controlling popular Apple apps like GarageBand, Photos, Terminal and Photos; biometric fingerprint scanning for Touch ID; emojis and even suggested words and formatting tools.
However the latest model of the MacBook Pro has been criticised for not having popular standard connectors like ports for HDMI, USB-A and Lightning 2 ports, as well as an SD card slot. In order to use older power, data and AV cables with the new laptop, consumers need to buy adapters, and Apple is selling the adapters at half price until the end of this year to help users transition to the new product.