The second-generation Motorola Moto 360 smartwatch will come in two different sizes, just like the Apple Watch, when it goes on sale later this year. The device, expected to run Google's Android Wear software, could be revealed as soon as the IFA technology trade show in Berlin in early September.
Unofficial photos posted online show the two sizes, known as Moto 360S and Moto 360L for small and large, alongside the year-old original. The new model has the same almost-circular screen, with a small flat edge at the six o'clock position and a similar metal case.
But there are differences. The new models both appear to use regular watchstrap lugs, so the band can easily be fitted, and the button has been moved from the three o'clock position to two o'clock, making it easier to press with the right index finger when it is worn on the left wrist. The case also appears to be shinier and has a more premium design, according to images published on the HelloMotoHK Facebook page.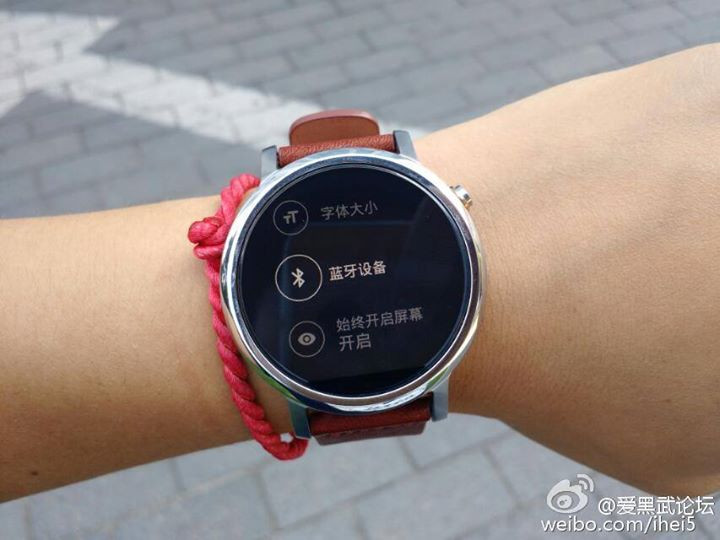 There is no indication of exactly what size each new model is, but the small version looks suitable compact – a refreshing change compared to most Android Wear smartwatches, which are all fairly cumbersome. For context, the original Moto 360 had a 46mm diameter case, while the Apple Watch comes in two size, 38mm and 42mm.
Several images of the new Moto 360 have leaked in recent weeks, and all of them have shown an attractive leather strap. Motorola may well launch a metal-link strap too, and maybe a rubber version to be worn during exercise, but these have yet to be seen. Motorola will be at the IFA in Berlin in September, and we expect to see new Android Wear watches from a number of manufacturers.
Meanwhile, Samsung will show off the new Gear S2 watch, which is thought to run the company's own Tizen operating system. All will be hoping to steal a share of the market back from Apple.