Weeks before Kim Kardashian called time on their short marriage, Kris Humphries reportedly enjoyed a night of partying with two blonde girls after inviting them back to couple's marital suite.
New pictures have surfaced on MediaTakeOut showing the 26-year-old NBA star having fun with the two blonde groupies back in September in the suite that he shared with his wife while the she was out of town.
As the saying goes when the cats away the mice will play and Humphries definitely played.
According to the MediaTakeOut Shell Maci, one of the lucky girls posted a number of incriminating photos on her Twitter Page while she and her friend hung out in the penthouse at the Gansevoort Hotel on Park Avenue.
One picture shows Humphries's in the background while one of the girl poses for the camera. While the girls can be seen laughing and flaunting monogrammed cloth with the initials "KH" and "KK" in a video that was posted.
The pictures and the two short videos that were made during their stay are said to have been posted on September 23.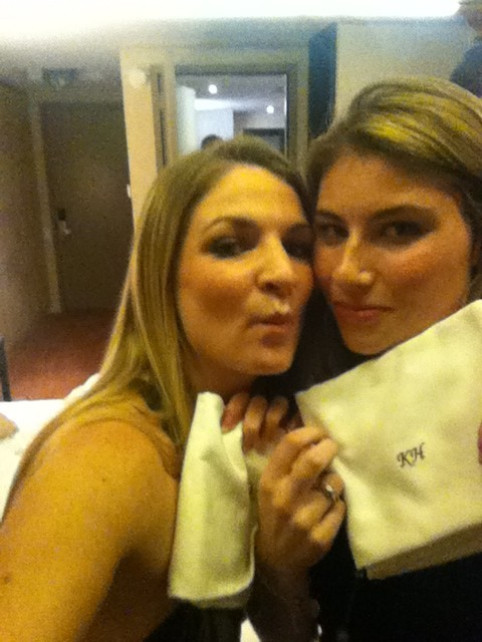 Reality star, Kim filed for divorce on Halloween after just 72-days of marriage sparking rumours that their high-publicised nuptials were simply a money-making sham.
Despite reports that they are now involved in a bitter divorce battle, last week during his first TV interview since the divorce was announced Kris refused to talk about his estranged wife and insisted throughout that that he was "moving forward" with his life.