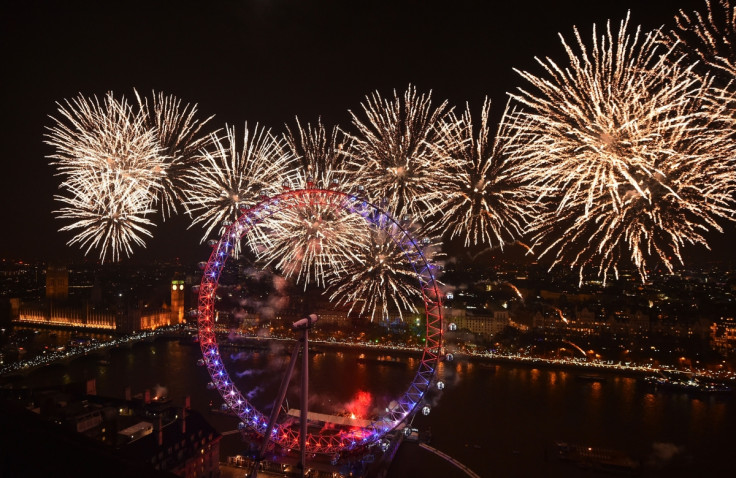 Tickets for this year's fireworks display in London have already sold out, but that doesn't mean you have to miss out on the action. Here are some of the best spots to see the spectacular fireworks.
Watch the BBC's live 360 degree view online
For the first time ever, you can watch the fireworks from any angle you want without having to brave the cold. Visit the BBC website to find out more about the unique experience, or watch the fireworks on BBC One.
Cannon Street/Monument
Both Cannon Street and Monument are outside the ticketed zone and will provide a good view of the fireworks, but expect large crowds. Make sure you avoid Embankment, Waterloo and Charing Cross stations, which are all in ticketed areas.
Greenwich
Greenwich Park offers panoramic views across the capital. It is a short walk from Greenwich or Cutty Sark DLR stations.
Hampstead Heath
Most likely to be less busy than central London, Hampstead Heath is one of the highest points in London.
Hilly Fields
Located in Lewisham, the park is less busy and has fantastic views across the city. You can get to Hilly Fields via Ladywell or Crofton Park stations.
Lambeth Bridge
Lambeth Bridge and Vauxhall Bridge offer good but slightly obscured views of the fireworks.
Primrose Hill
Located on the northern side of Regent's Park, Primrose Hill is one of the highest points in London and offers views across the capital. The nearest tube station is Chalk Farm.
Tower Bridge
Just around the bend from ticketed viewing areas, Tower Bridge sees crowds gather to watch the fireworks every year. You could also try Millennium Bridge or Southwark Bridge, but both will be extremely busy.