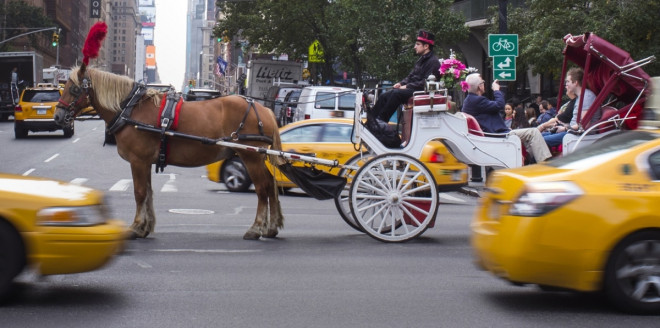 A New York animal welfare group has joined Hollywood actor Liam Neeson in opposing a ban on horse-drawn carriages in New York.
New York Mayor Bill de Blasio's pledged last year during his campaign to abolish the carriages within one month of being elected.
However, four months into his mayoralty, De Blasio is yet to introduce the ban on horses and replace them with vintage-style electric cars to ferry tourists around the metropolis.
The decision would consign 156-year-old trade to the same fate as that in London and Paris, which were abolished in 1947 and 1965 respectively, and end what for many tourists is a quintessential part of the Big Apple experience.
The New York State Horse Council has now joined a campaign launched by New York newspaper the Daily News to save the carriage industry, arguing the trade is well regulated by authorities.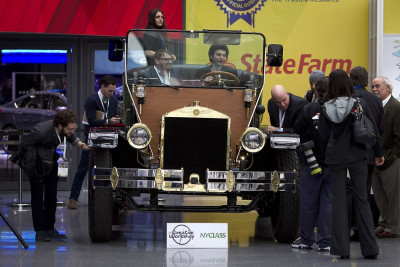 The newspaper reported that the association conducted a thorough investigation of the stables used to house carriage horses and found they are some of the safest in the world.
In an open letter, Alison Clarke of the state council said: "Some people have labelled the carriage horse industry as 'inhumane.' It is not.
"I have visited all four stables. We've been going for quite some time," she said.
"The stables could set a good example for some of the stables in the country. They're very modern."
The comments come after dozens of protesters gathered outside actor Liam Neeson's New York home after the actor backed the carriages in an article he wrote in the New York Times.
The Schindler's List and Taken star said: "It has been my experience, always, that horses, much like humans, are at their happiest and healthiest when working."