New York Mafia: Gambino family affiliate held over €1m extortion for 30-year-old debt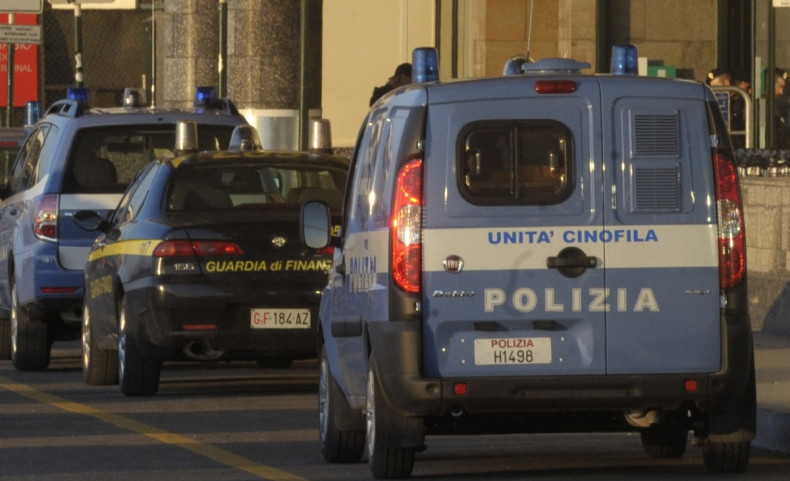 An alleged high-ranked mobster with the American branch of the Sicilian Mafia was arrested in New York City in a joint operation Italian police and the FBI, for an extortion related to a 30-year-old debt.
Francesco Palmeri, 61, who Italian authorities say is an affiliate of the infamous Gambino family, was among eight alleged Mafiosi held in dawn raids in New York and several Italian cities.
Also known as "Ciccio the American", Palmeri sent threatening letters and personally travelled to Italy to intimidate a local businessman into paying €1m (£800,000) that the mob claimed he owned since the 1980s, prosecutors in the southern town of Potenza said.
In a story mirroring the underworld cliché that mafia don't forget, Lorenzo Marsilio told Italian authorities he asked for a loan to an acquaintance some 30 years ago, for his then-struggling company, Sudelettra.
The acquaintance was Giovanni "Johnny" Grillo, who, like Marsilio, was a native of Matera, in the southern Basilicata province, but had started a new life across the ocean in Brooklyn.
Grillo was not able to provide the whole 400m lire - roughly about $230,000 - needed by Marsilio on his own, so in turn he had part of the money (120m lire) provided by another man, Roberto Pannunzi, an Italian judge wrote authorising the eight arrests.
Pannunzi, 66, aka Bébé, is the renowned Calabrian mafia boss who was described as the world's most powerful drugs broker, before he was arrested last year in Colombia with the help of the US Drug Enforcement Administration.
Marsilio found himself in the uncomfortable position of owing money to the mob, but, he said, he repaid his debt, handing Grillo 200m lire on top of the 400m lire he had borrowed and also paying for his children's education throughout the years.
Nevertheless, in 2012 the businessman was visited by Grillo who, accompanied Salvatore Farina, the son of a Sicilian mafia boss, demanded he pay another €1m (about 2bn lire).
Upon refusing, he started receiving threatening postcards signed "your friends in Brooklyn", which prosecutors said were mailed by Palmeri.
In July last year, Palmeri personally travelled to Sudelettra headquarters in the town of Matera to extort the money, Marsilio said.
He was arrested in New York by US police with the cooperation of Italian detectives. Farina and Grillo were also among the arrested. The latter was held as he was about to board a US-bound flight at Milan's airport.
They are facing charges of being members of an international criminal organisations, extortion and mafia.
"This [operation] demonstrates once again the existence of a well-oiled criminal axis between US crime syndicates and Italian based mafia gangs," Italian police told Ansa.
The arrests came on the back of another joint operation by the FBI and Italian police nicknamed "New Bridge" that saw 26 people, including eight affiliates of the Gambino family, arrested last year on a number of charges, including money laundering, drug trafficking and organised crime.