New York woman suing JetBlue after she burns her behind with hot tea during flight
Michelle Lavin suffered second- and third-degree burns during the nearly six hour flight to Las Vegas.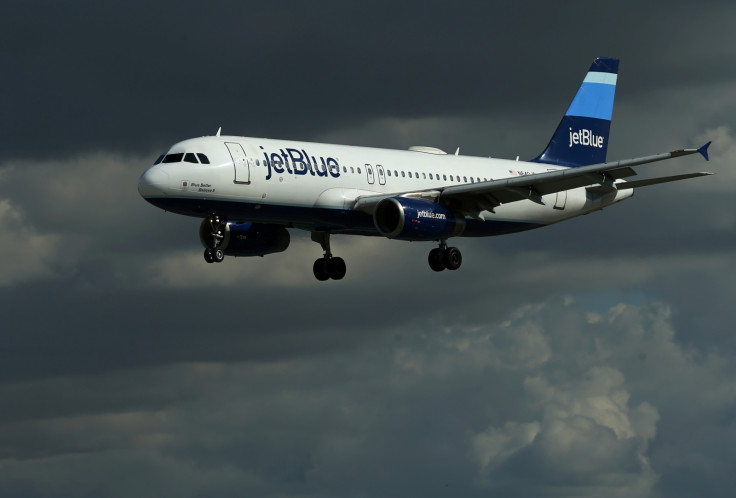 A New York woman is suing JetBlue after she says the airline burned her behind with hot tea and then "treated her like dirt".
Michelle Lavin suffered second- and third-degree burns on her butt during a "torturous" flight to Las Vegas, she claims in a lawsuit filed three years after the incident.
According to the lawsuit, a flight attendant failed to secure the lid on the hot tea, which Lavin claims was "capable of causing disfiguring burns" and was not "fit for human consumption".
Lavin, a help desk manager, was seated with her seat belt when the flight attendant brought her a cup of tea "filled to the brim". She told The New York Post: "I remember it being very hot, even in my hands."
Moments later, a male passenger in the back of the plane began shouting at a woman over her barking dog. The shouting match caught Lavin's attention. "It was insanely loud, like a horror movie," Lavin said. "I got very nervous and everybody turned around and it was frightening."
As she turned around to see the screaming passengers, Lavin bumped her tray table, spilling her tea. It felt "like my pants were on fire," she said.
"I screamed at the top of my lungs. The pain was unreal. Every time I tried to stand, they said, 'We need you to go sit down.' I felt like I was being treated like a child," she said.
The 25-year-old said the burn did not hurt as much as how the flight crew treated her.
"I was in excruciating pain and had tears running down my eyes and asked them to get me anything. Cream. Something!" she told the Post. "They said, 'We don't have anything for burns on the plane.' They were looking at me like I was insane."
Lavin said two female flight crew members, including the one who served her the tea, offered her ice and aspirin. Despite the offer, she says they did not take her concerns seriously, so she showed them her burn.
"They were horrified, and then they were much nicer," she said. "At that point I realised they knew they had a problem. They said, 'This is very bad.'"
Lavin messaged her parents, who then called the airline. JetBlue reportedly offered to have a stretcher waiting for her at the gate, but a "humiliated" Lavin said no and opted to take herself to the emergency room.
Lavin's uncle and attorney Thomas Lavin said he did not file the lawsuit to cash in on the recent string of passenger-airline incident but rather because his niece initially did not want to pursue legal action. They ultimately decided for litigation because JetBlue "treated her like dirt".
"This was real pain and real torture," he said.
JetBlue has not commented.
© Copyright IBTimes 2023. All rights reserved.