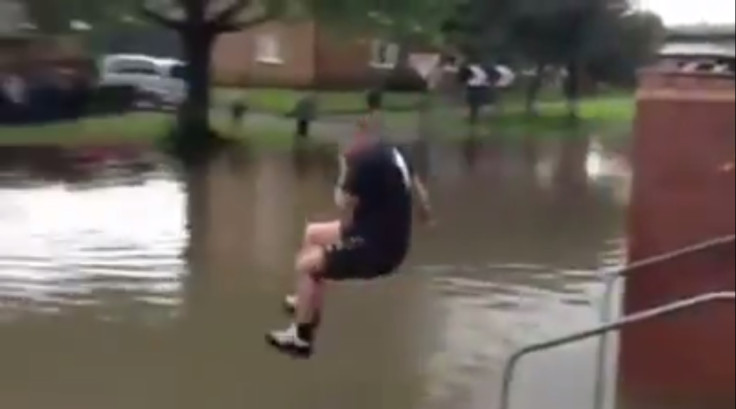 Newcastle con artist Stephen Robinson tried to swindle £17,000 from the city's council after he claimed he broke his ankle on a metal drain - only for YouTube footage to emerge of him breaking it while "showing off" in front of friends.
Robinson, 30, claimed he broke his ankle in June 2012 while he was walking along Pooley Road in Slatybridge when he placed his right foot on a metal drain that collapsed, causing him to sustain a broken ankle.
He complained to Newcastle City Council who instructed its insurance company and earmarked a £17,000 pot for Robinson.
It was only when the company discovered a YouTube video of Robinson that it realised he had been lying.
WARNING: Video contains graphic content
The 26-second clip, which has been viewed by almost 7,000 people, shows Robinson, watched by a crowd of cheering people, taking a running jump into the flooded road.
He then limps out of the road and shows his broken ankle to the crowd.
Police arrested Robinson in January 2014 and he was sentenced to 200 hours of unpaid work and £600 fine for costs plus a £60 victim surcharge at Newcastle Magistrates Court on Monday 26 January after pleading guilty to fraud by false representation.