Pundit Alan Hansen believes that Andy Carroll, Jose Enrique, Kevin Nolan and Joey Barton have been well and truly replaced at Newcastle, with the club currently fighting for a top four spot and proving the critics wrong.
When the Toon made big changes over 2011, including letting go of their captain and young prospering striker, fans reacted with anger and some pundits predicted that the club may be fighting to get out of the relegation zone once more.
But fast forward to the present, and Newcastle are level on points with Tottenham and two points ahead of Chelsea, and face the prospect of Europa League football at the very least.
Hansen believes that a great deal of credit has to go to chief scout Graham Carr, who was able to complete the task of improving the squad despite the loss of some big names last year.
"When Carroll, Jose Enrique, Kevin Nolan and Joey Barton left, those remaining will have been wondering who was coming in," he told BBC Sport.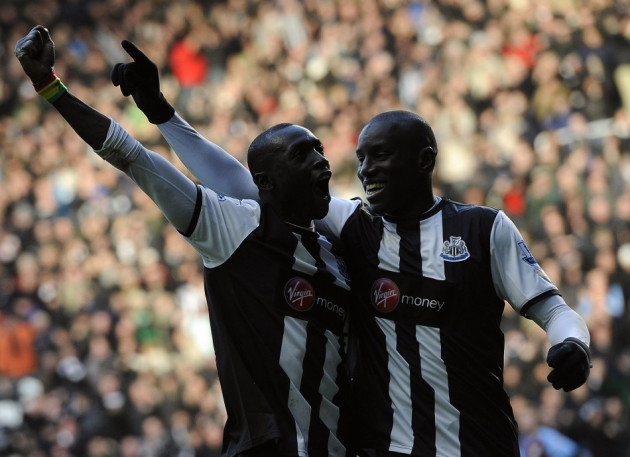 "Bring in two or three duds and trouble lies ahead, but Newcastle - with chief scout Graham Carr a major influence - seem to have got almost every one spot on.
"The players will have looked at these new players in training and then on the pitch and thought: "We're in business here."
The likes of Demba Ba, Papiss Demba Cisse and Yohan Cabaye have had a big hand in lifting Newcastle to where they are now, and Hansen believes that luck has had nothing to do with it as the side boast five wins in their last five matches.
"They are not strictly gambles at that price but plenty of clubs will have looked at those players," he explained.
"It was Newcastle who did their homework, and the table provides your answer to any questions about its success.
"The scouts have continued to come up with these players and Pardew clearly has great faith in Carr. The ratio of successful signings is amazing.
"If you get it right in Newcastle you have 52,000 passionate Geordies creating a wonderful, volatile atmosphere every week and they will be scenting something special in the next few weeks.
"There have been a few false dawns at Newcastle and since the departure of the great Sir Bobby Robson they have had their times in the doldrums - and the Championship - but now everyone in the Toon Army will believe they can realistically finish fourth. And they can."