Lille defender Aurelien Chedjou has revealed he is open to a summer move to Newcastle United. The Cameroon international has been linked by the Mirror with a £12m switch to the Magpies, while La Liga side Valencia are also understood to be interested in his services. The 27-year-old has welcomed the transfer speculation as he feels it is proof of his impressive form.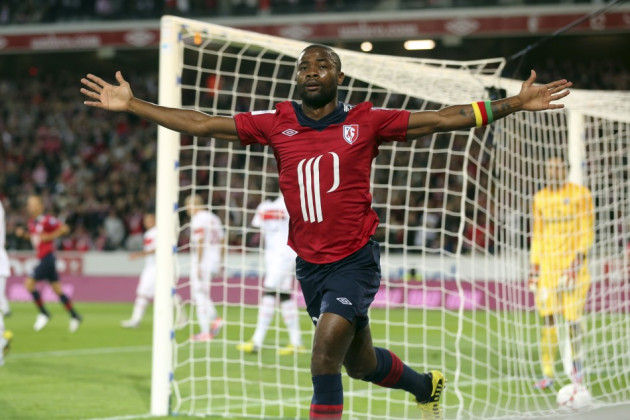 "I am delighted when teams are being linked with me because it means that I am doing well. My agent [Gregory] Gelebert is working with the clubs interested in me, but I am relaxed about the situation," Chedjou said.
Newcastle boss Alan Pardew, who is developing a preference for Ligue 1 players, has already signed Yohan Cabaye and Mathieu Debuchy from Lille in recent seasons. Chedjou stated that a move to St James' Park would appeal to him because of the presence of his former team mates.
"Newcastle have shopped in France before and with the likes of [Yohan] Cabaye and [Mathieu] Debuchy there already, so I will be in a good environment. But there is nothing official with Newcastle just yet. It's all paper talk," the centre-back pointed out.
Chedjou, who has scored eight times from 53 Ligue 1 appearances over the last two seasons, earlier revealed his admiration for the Premier League and admitted he wanted to be part of the English top flight in the near future.
"I have always wanted to play in England. There are great players there and you play at a high level. I don't want to sound pretentious, but I feel ready to join a top European team. Then it will be up to me to make a name for myself there. I am ambitious but I am not saying that I am a (Nemanja) Vidic, Rio Ferdinand or John Terry, who have proved a lot and are older than me. I can dream and say I believe I can be as good as them," the Cameroonian added.
Pardew signed five players from Ligue 1 during the January transfer window.