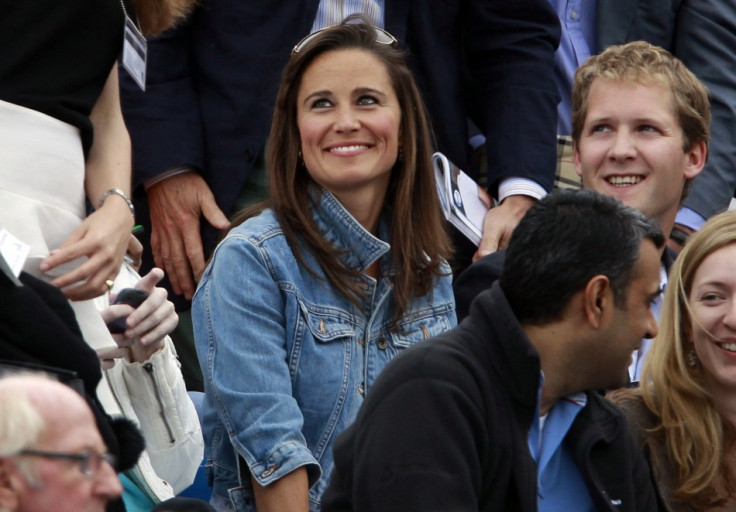 As is so often the case, fame alters relationships, and it appears to have twisted its cruel hand once again as the demise of Pippa Middleton and Alex Loudon's relationship testifies.
Previous to Ms Middleton's rollercoaster ride to international attention -- as sister Kate's maid of honour when she married Prince William -- it was Loudon who was the more famous of the two due, in part, to his career as a professional cricketer. Loudon has since traded his whites and the limelight for a successful investment banking career and it appears that Middleton herself has changed a little bit since the wedding, a source told The Sun.
"She is handling it pretty well, but she has become a bit full of herself, and it has put a lot of pressure on her relationship with Alex...I think she now has come to think of herself as a bit of a royal herself -- and that's not easy to live with.
"But then again, how many girls could handle being called one of the world's great beauties by millions of people?"
Move abroad
The newly single 27 year-old has recently taken a job as a lobbyist with ex-boyfriend George "heir to the Duke of Northumberland" Percy's geothermal energy firm.
Middleton plans to move to the South of France for a while to see if she could make a "base" there more permanently, according to reports.
The Sun quoted a source as saying, "Pippa and Alex are going to have a three-month separation. She is keen to spend some time living abroad -- she's a massive fan of the South of France and hopes to work there and have a base there a bit more permanently. But Alex doesn't have the same dream as Pippa. He's quite happy being in London, so it's not something he's keen to share with her."
The source added, "She's an amazing social net worker and wants to throw the biggest and best parties. She'd love to work on events around the Cannes Film Festival."
However, Alex is keen to see what they can make of their relationship when she returns to the UK in the autumn.
The insider said, "Alex is gutted about it, but he feels his life has been turned upside down since the royal wedding. But he has high hopes that by September she might have thought things over and realise that she might be better off staying in London rather than running off all over the world."