Nexus 5X in the UK: Carphone Warehouse, Clove and Unlocked Mobiles accepting pre-orders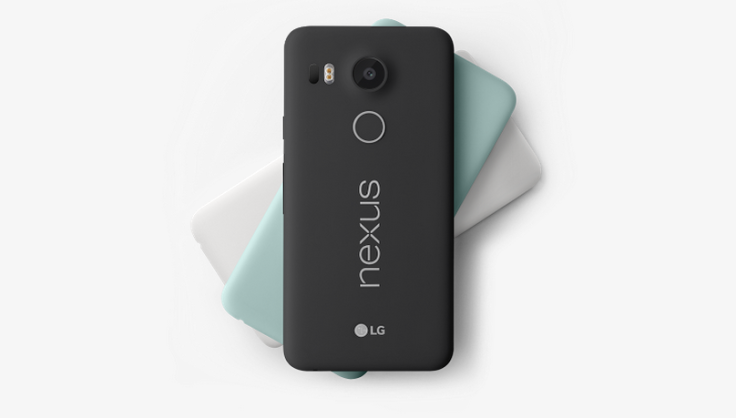 Google's next-gen smartphone the LG-manufactured Nexus 5X, is now available for pre-ordering in the UK via numerous carriers and e-tailers and will be shipped to customers as early as 19 October. The device was launched on 29 September and has since been available for pre-ordering on the Google Play Store for buyers in the UK, North America, Ireland and Japan.
Where to pre-order Nexus 5X and pricing in the UK?
Carphone Warehouse:
Potential buyers in the UK, can pre-order the LG Nexus 5X on Carphone Warehouse, which is offering the 32GB black colour, SIM-free variant for £350 ($530).
The device can also be pre-ordered on instalments for £30 a month. Those who wish to upgrade to the next-gen Nexus 5X can opt for customised tariff-plans we well. Carphone Warehouse is claiming to deliver the smartphone free of shipping charges from 19 October onward.
Clove:
Clove UK is accepting pre-orders for the 5X, which is available in the multiple-colour, 32GB, SIM-free variant. Deliveries by Clove will also commence on 19 October, while the device would cost £379.
Unlocked Mobiles:
SIM-free editions of the LG Nexus 5X can be pre-ordered on Unlocked Mobiles for £375 and the e-tailer would commence shipping the device from 19 October.
Pre-order Nexus 5X in the US
Prospective buyers in the US can reserve the device on the Google Play Store. The internet giant has created a wait-list that offers information as to when the handset can be ordered and when it will be shipped to the customer. Click here to join Google's wait-list. A GSMArena report states that the Nexus 5X in the US will offer uniform compatibility with all wireless carriers.
Pre-order Nexus 5X in India
As of now, pre-order status of LG Nexus 5X in India is not unknown. However, its pricing has been revealed. The 16GB variant of the smartphone will be available for Rs32,000 ($488, £323), while the 32GB edition is priced at Rs36,000 ($549, £363).
Pre-ordering 5X in other countries:
The Nexus 5X will soon be available in 30 countries, the internet giant said when the device was launched. Prospective buyers can check Google Play Store in their countries to find out when the device would be made available for pre-ordering.
© Copyright IBTimes 2023. All rights reserved.