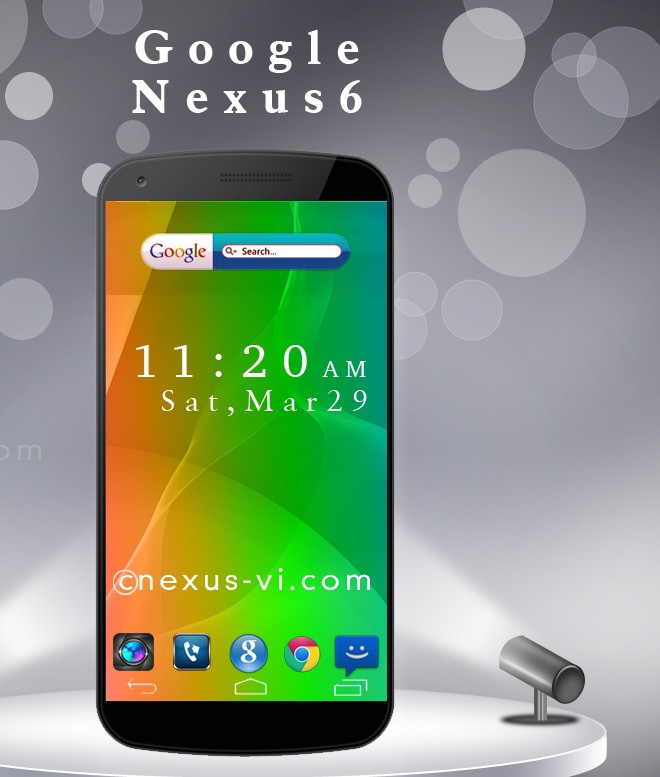 Google's sixth generation Nexus smartphone will be reportedly based on LG's next flagship smartphone and is expected to be launched next month.
Although rumours say Google is working on 'Android Silver' devices, which will replace the Nexus lineups, rumour has it that the web search giant is still planning to introduce the new Nexus smartphone.
As rumoured earlier, Google will continue its collaboration with LG for the upcoming Nexus smartphone.
Android Geeks has confirmed that the hardware configuration and design of Google Nexus 6 will be based on the yet to be announced LG G3.
LG G3 Design and Features
LG has just sent out invitations for press events, scheduled to be held in six major places. The main event will be in London on 27 May, with simultaneous event being hosted in New York and San Francisco on the same day.
On 28 May, the press events will be held in Seoul, Singapore and Istanbul, reports PhoneArena.
LG is expected to announce its next flagship smartphone, LG G3, at the event. The new LG handset has been rumoured to feature 5.5in Quad HD display with resolution at 2560 x 1440 pixels.
Besides, its design will be similar to its predecessor, LG G2 with buttons on the back. It will use Snapdragon 800 chip and an upgraded camera.
Nexus 6 Fingerprint Scanner and Specs
Coming back to the Nexus 6, the latest disclosure also suggests Google is in talks with several Asian fingerprint sensor suppliers, indicating the next Nexus will feature fingerprint scanner.
Google is likely to limit the screen size of its new Nexus to 5.2in, which will offer Quad HD resolution of LG G3, at 2560 x 1440 pixels.
The device is expected to have fingerprint sensor embedded below the screen, like iPhone 5s and Galaxy S5.
The Nexus 6 is expected to be powered by Snapdragon 805 chip featuring a quad-core Krait 450 processing unit with each cores running at clock speeds up to 2.7GHz when paired with Adreno 420 graphics unit.
The Snapdragon 805 chip is expected to integrate 3GB RAM. The Nexus 6 will have 16 and 32GB of native storage.
Meanwhile, there is a rumour that the new Nexus smartphone will be coming out with the latest iteration of Google's Android software.