Nice attack: 12,000 social media users stand in solidarity with victims using #JeSuisNice
Thousands have also tweeted #LiberteEgaliteFraternite – the French national motto.
Tens of thousands of social media users are showing their solidarity with victims of the attack in the southern French city of Nice by tweeting the hashtags #JeSuisNice and #PrayForNice.
Eighty-four people are reported dead after a lorry struck a crowd during Bastille Day celebrations in the city's famous Promenade des Anglais during a firework display.
The French interior Ministry confirmed that the driver of the truck was shot dead by police, as more than 50 were in hospital – 15 in a critical condition.
Social media users first expressed solidarity with the satirical French magazine Charlie Hebdo in January 2015 by using the hashtag #JeSuisCharlie, which translates to "I am Charlie", after terrorists targeted its office in Paris, killing 12 people.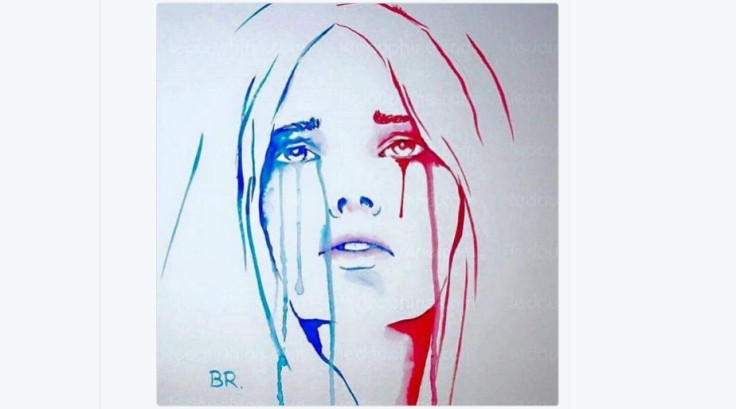 A rallying cry against the attack, #JeSuisNice has now emerged on social media, with users replacing their profile photo with a white-on-black image of the phrase "Je Suis Nice". On Twitter, 12.7K tweets were sent since the attacks, using the hashtag.
Thousands have also tweeted #LiberteEgaliteFraternite, French for "liberty, equality, fraternity", the French national motto.
But Nice residents have also used the platform to extend their help, using the hashtag #PorteOuverte – French for "Open Door" – to offer safe haven to strangers stranded after the deadly attack.
Thousands of users have also posted using the hashtags #RechercheNice – "search Nice" – and #Recherche, in the hope of finding friends and loved ones.
While a Twitter account account dubbed @NiceFindPeople was set up in the aftermath of the attack, users have also been posting photographs of those reported lost or missing, with brief descriptions of each individual.
The young man below, Brahim, was last seen wearing a Bayern Munich tracksuit.
Worldwide, social media users were also showing their support to the victims by sharing powerful memes.
Others have shared a meme outlining a string of recent attacks – Je Suis Paris, Je Suis Orlando, Je Suis Brussels, Je Suis Istanbul, Je Suis Baghdad, Je Suis Bangladesh – and concluded "Je suis epuise": "I'm exhausted".
Since January 2015, more than 200 people have died as a result of attacks in France, a nation that has relentlessly been targeted by terror groups.
It is still unclear who was behind the Nice attack. So far no groups have come forward to claim responsibility for the carnage.
© Copyright IBTimes 2023. All rights reserved.