TV personality Nick Cannon has some candid thoughts about Donald Trump's election into the White House. The America's Got Talent host admits he is "excited" to see what social changes the president-elect will bring to America, with racism at the forefront of discussion.
Since Trump, 70, beat Hillary Clinton to become the 45th president of the United States, many celebrities have expressed their upset at the billionaire businessman's victory. Throughout Trump's presidential campaign, the republican upset the masses with his divisive comments about minorities and, in particular, his promise to build a wall between the US and Mexico.
However, Cannon, 36, sees only a positive outcome for Trump's presidency and believes that America will "prevail in such an amazing way". In an interview with The Huffington Post, the Wild 'N Out host reasoned: "I like my racism served right to my face. I rather you be honest with me and let me know how you really feel about me.
"I believe the country now is on edge. And I feel like you gotta go through uncomfortable times to actually have growth. So I'm excited to see what it's gonna become, because as people, we're going to prevail in such an amazing way, because we always do. Whenever we've been hit with adversity, we always rise to the top."
Throughout the tense presidential campaign, Clinton supporters were disgusted with Republican voters who endorsed some of Trump's most offensive remarks. Looking at the silver lining, Cannon is pleased that it has exposed members of the public who hold racist or sexist views.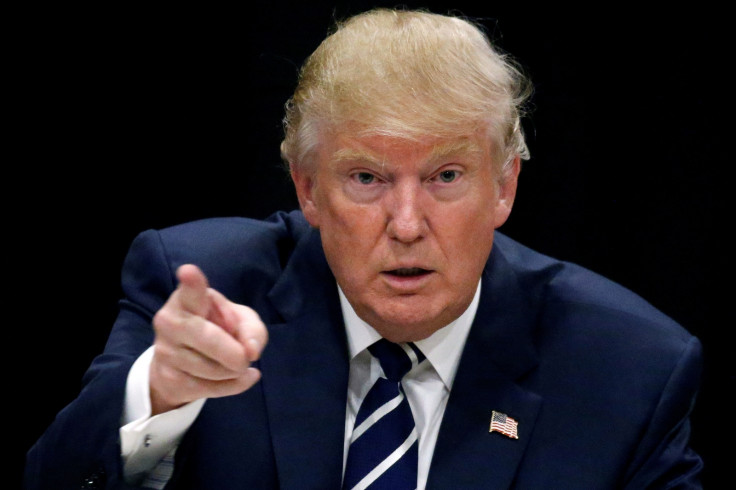 The TV host explained: "I love the fact that people can no longer say racism doesn't exist in America, because it clearly does and it was clearly shown in this election. We're no longer sweeping our dirty secrets under the rug, we're talking about it on the table. Trump's talking about building walls [between Mexico and the US] and all types of craziness, and we gotta deal with that."
He continued: "I think all of that stuff is gonna come to the forefront where everybody has to realise that there's no point of fearmongering and all of this stuff just to get your point across. If ultimately we continue for America to be the land of opportunity and the melting pot, we gotta get past the b******t."
After he was voted into the White House, many assumed Trump would backtrack on his vow to build the Mexico wall. However, in an interview with 60 Minutes, the property magnate confirmed that he would put the plans in motion during his first presidential term.