Nick Clegg has berated his Tory Coalition partners by slamming a Home Office poster campaign targeting illiegal immigrants.

The deputy prime minister took to the airwaves to openly join criticism of a campaign in London featuring posters on vans telling illegal migrants to "go home or face arrest."
Clegg condemned the campaign on Radio 5 Live, putting himself at odds with cabinet ally Theresa May, whose department devised the measure.
Critics have branded the van posters "racist" on Twitter, under #racistvan.
Clegg told listeners the vans were "unsettling," and called for improved exit checks on migrants by UK border forces to tackle the issue.
"I was very surprised to see these two vans apparently driving aimlessly around north London," said Clegg, who has not criticised the posters publicly before, although his aides made it clear that he disapproved last week.
"I don't think it was a very clever way of dealing with this issue of those who are living in this country who aren't entitled to.
"You can enforce the law effectively without instilling a tone which is unsettling to communities, particularly to mixed communities.
"I don't happen to think having a couple of vans driving around north London is the way of inspiring public confidence that we have an immigration system that is working properly."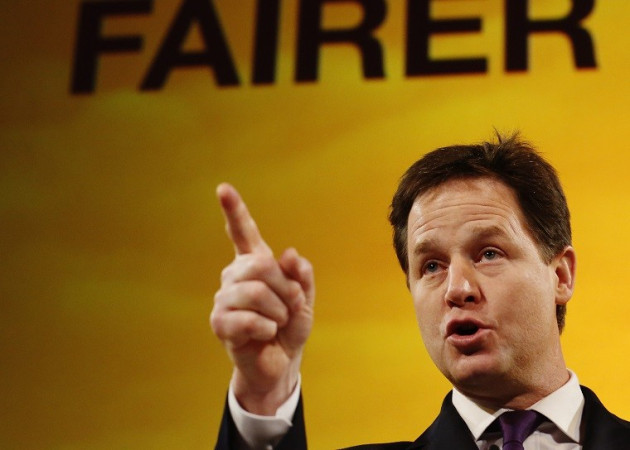 "I have said to the Home Office in very clear terms ... that the effort should be spent not on vans drifting around north London, but actually reinstating exit checks, which I think were wrongly removed in the past and which we are committed to - and this was on my personal insistence - reinstating as part of our coalition agreement."
The pilot scheme was rolled out in six boroughs across London - Barking and Dagenham, Barnet, Brent, Ealing, Hounslow, and Redbridge.
Polling by YouGov indicated voters support the measure to warn illegal immigrants they face arrest and deportation by a margin of 47% to 41%.
The poster vans could yet go nationwide, a Downing Street spokesman said.
'If you talk to the Home Office they can tell you that they've had a great deal of interest and they are looking at seeing which inquiries they can take forward," he said.