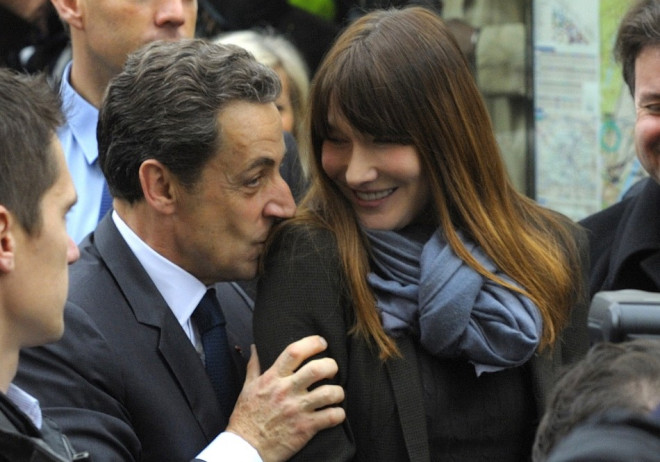 Nicolas Sarkozy and his wife Carla Bruni are suing one of his senior advisers over a secret tape in which the model refers to her husband as a 'kept man'.
The couple announced on Thursday they would be taking legal action against Patrick Buisson for a breach of their privacy after he allegedly secretly taping a private conversation in 2011.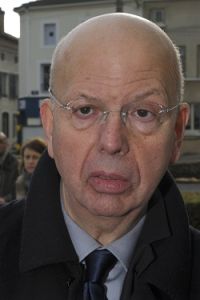 On the tape, Sarkozy is allegedly heard discussing his 2012 electoral campaign strategy while his wife bemoans leaving her modelling career for the sake of becoming France's first lady.
"I thought I was marrying a guy with a salary, I had big contracts and now nothing," she is heard saying.
"He's a kept man".
Bruni, 46, had to give up most of her commercial work when she became Sarkozy's third wife and talks about resurrecting her career if he loses the 2012 presidential election.
She says she wants to start selling anti-wrinkle cream like Hollywood stars Julia Roberts and Sharon Stone.
"Afterwards, I'm going to sign new contracts. I am not going to wait terribly long. If I can manage a cool little contract," she continues.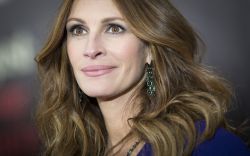 The sensational leak to the French media has caused an uproar within the UMP party weeks before the local elections.
In a statement by the couple's lawyers Thierry Herzog and Richard Malka, they said: "Mr Nicolas Sarkozy and Mrs Carla Bruni-Sarkozy cannot accept that remarks made in private were recorded and published without their consent.
"(They) have decided to prosecute, through an emergency proceeding soon to be filed with the Paris Grand Instance Court, for the recording and publication of their conversations.
"Protecting the secrecy of private conversations is ... one of the founding principles of a democratic society."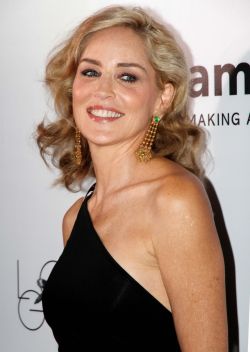 On the same tapes, Buisson can be heard flattering Sarkozy, but later refers to him as "the dwarf" behind his back, according to Le Canard Enchaine, the investigative publication that printed the leaks.
Buisson's lawyer, Gilles-William Goldnadel, said the recordings were genuine and that his client had made them for historical research and was told at the time he could not make notes. He had not intended that they be made public.
There is the potential for further recordings dating back to 2011 to emerge in weeks to come, according to the French Media.
Breach of privacy in France carries a penalty of up to one year in prison and €45,000 (£37,000) in fines.
Sarkozy, who is said to be furious over the leak, hopes to launch a new presidential bid in 2017.