The family of Nicole Reyes, a former Cardiff woman who has been held in a Dominican Republic prison cell for eight months without charge, is holding a fundraising event to help get her a fair trial elsewhere.
Reyes, originally from Rumney, was jailed in July after her husband Jorge, a national of the Dominican Republic, died in a traffic collision. Reyes has been accused - though not charged - of murdering him, and her family in Wales has been given a deadline of 10 April to raise £65,000 blood money to get any case against her dropped.
She had moved to the Dominican Republic 10 years ago with her husband.
His family said that Reyes, 37, murdered him after his motorbike was in collision with her car. She has denied the claim.
Reyes' parents, Jeannette and Michael Clements, said they had spent all their spare cash trying to get their daughter out of prison.
They spent £3,000 to pay for her children, Leah, 17, and Luke, 16, to visit their mother in jail in March. It was the first time they had seen her since her incarceration.
They have launched a petition calling on the British government to secure her release. They said she was entitled to a fair trial and to present her case in an official court of law.
The Foreign and Commonwealth Office said it was aware of Reyes' situation and was providing consular assistance.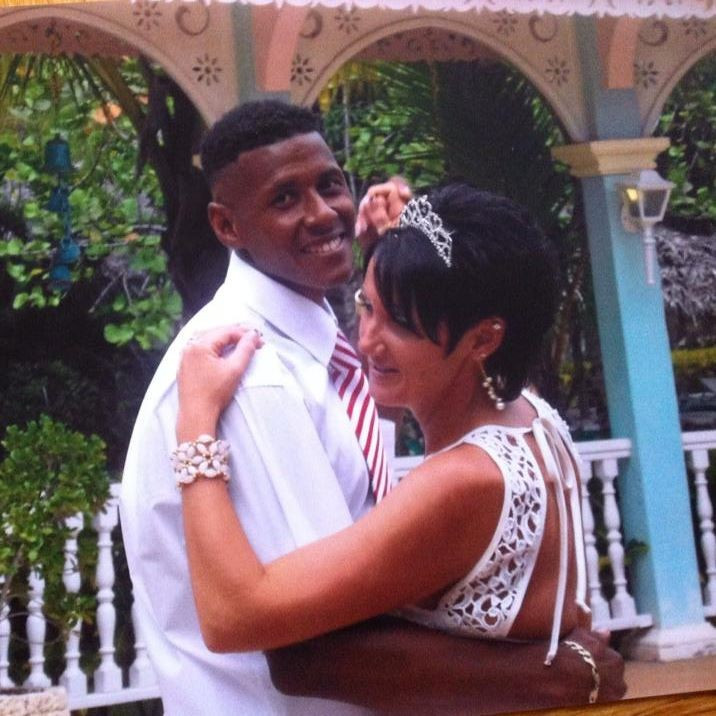 According to WalesOnline, the family needs to raise £65,000 - the amount the deceased's family said it would accept to drop the case against her.
A deadline of 10 April has been set. If it passes without payment and Reyes is charged and found guilty of murder, she faces up to 30 years in prison.
On the family's Facebook page, they wrote: "Time is running out for Nicole. Jorge's family are only interested in money to compensate the loss of their son. How do we know? Because if Jorge's family receive a vast amount of money Nicole goes free and if they don't receive it she stays inside.
"This is now becoming a desperate plea for donations through our online bank. I know it sounds crazy but we need tens of thousands by 10 April to get Nicole out of that hellhole. If there is anyone with any suggestions on how to help, please feel free to contact us. Every little helps."
Jeanette Clements added: "Nicole's got hope in this and so I've got to raise the money. I don't want to let her down."
The fundraising event is being held on 5 April at the Rumney British Legion.