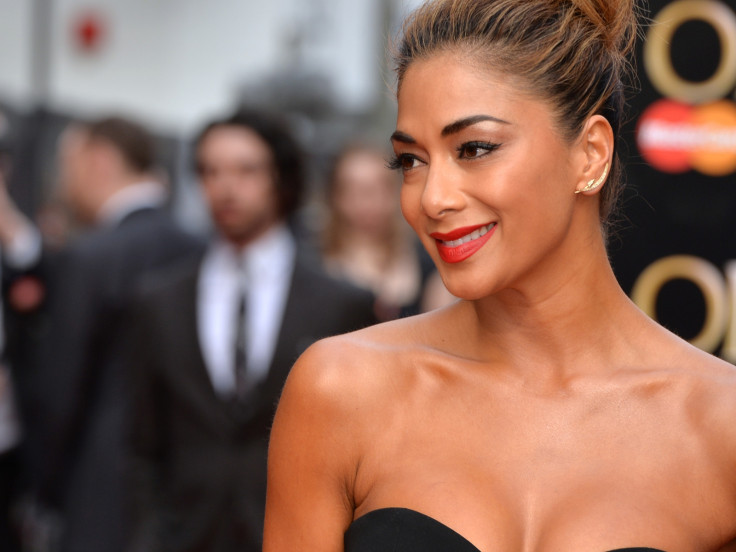 It looks like Rihanna isn't the only popstar that has a penchant for footballers.
Nicole Scherzinger appears to have finally moved on from her boyfriend of seven years, Lewis Hamilton- with ex-Premier League star Pajtim Kasami.
The 37-year-old singer and X Factor judge was recently pictured kissing the ex-Fulham player while enjoying a sunshine break in Mykonos, Greece.
In the image, Scherzinger sports a pair of lace bunny ears, a gold embellished bikini and white shorts as she passionately kisses her shirtless rumoured beau.
On Monday the Don't Hold Your Breath hitmaker, who is celebrating her birthday in the sunny location, took to Instagram to tell fans how much fun she was having.
"#Mykonos...I couldn't imagine a better birthday view to wake to... actually haven't slept. Don't want to miss a second of this day. Not a moment. #stillness," she wrote.
"Reflecting...where does the time go? Thru it all, I'm so full of #love and #gratitude. Thank you to all my family, loved ones, friends and fans for believing in me and yea...
"Just loving and accepting me for who I am. I love you back. I'm carrying you with me today on my #birthday. From #myheart to yours all my love..."
While Scherzinger was enjoying the company of her new man, her former flame wanted her to know that she was on his mind. Taking a trip down memory lane, Hamilton wrote: "Dear friend, Through the years we shared a lot, i wouldn't have changed a thing. All the experiences made me the man i'm proud to be right now."
His gushing message continued: "The memories together will never be taken away no matter how old we get and I'm thankful for the time we had.
"I'm wishing you the Happiest of Birthdays, and may God continue to Bless you in all that you do. #waayyyupstayblessed."
In February, a heartbroken Scherzinger admitted that she was "devastated" following her split from the Formula One ace.
"I try not to regret things, because I feel like as long as you put positive energy towards something – and you put your whole self, your true self, towards it – it'll lead you to the next place you're supposed to be," she told The Telegraph.
Since their split, Hamilton has been romantically linked to reality star Kendall Jenner and American model Gigi Hadid.