Nigella Lawson's Ex Husband Alleges She Trashed Her Daughters Life With Drugs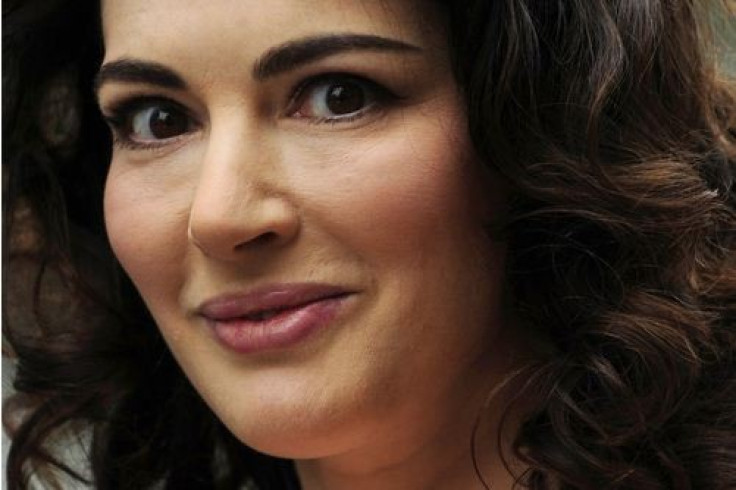 Celebrity chef Nigella Lawson's ex husband Charles Saatchi, the billionaire art collector, has alleged that she trashed her daughter's life. Her daughter Cosima (Mimi) is a 19-year-old student.
"Of course the Grillos will now get off on the basis that you and Mimi where (sic) so off your heads on drugs you allowed the sisters to spend whatever they liked. And yes, I believe every word the Grillos have said, who, after all, only stole money. You, Higella, on the other hand, poisoned your child with drugs and trashed her life. Classy," Saatchi said in an email, sent on 10 October this year.
Italian sisters Francesca and Elisabetta Grillo, who are Lawson's assistants, are due to go on trial and are accused of committing fraud while they worked as PAs to the couple. They allegedly blew £300,000 on taxis, flights and clothes
"At the time of sending the email I was completely astounded by the scale of drug use set out in the statements (from the defendants). Nevertheless I did believe the allegations that I'm referring to in the email. I have been asked whether it referred to a belief that Nigella ... permitted the sisters to spend whatever they liked. I can't remember precisely what I had in mind. On reflection I was simply speculating that the sisters would use this information to defend themselves," Saatchi told the police when he was asked to explain what he meant in the message to Lawson.
Saatchi filed for divorce from his wife of 10 years after she failed to defend him in public following the publication of pictures which appeared to show him grabbing her by the throat outside a London restaurant.
"I am sorry to announce that Nigella Lawson and I are getting divorced. This is heartbreaking for both of us as our love was very deep, but in the last year, we have become estranged and drifted apart," Saatchi told The Mail.
"I feel that I have clearly been a disappointment to Nigella during the last year or so, and I am disappointed that she was advised to make no public comment to explain that I abhor violence of any kind against women, and have never abused her physically in any way," he said.
Saatchi has been widely criticised over the alleged choking incident. Shortly after the pictures were published, Lawson was pictured with her son Bruno leaving her marital home with a suitcase.
© Copyright IBTimes 2023. All rights reserved.