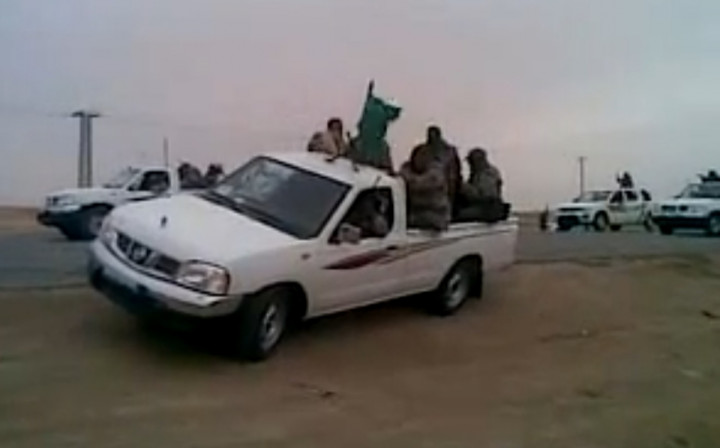 Nigeria's ambassador to the US has lambasted Washington for its refusal to sell it arms to combat the insurgence of terror group Boko Haram.
Ambassador Adebowale Ibidapo Adefuye said that Nigeria feels "abandoned" after the US said it would not provide weapons because of human rights breaches by the West African nation.
He also added that Boko Haram is expanding its territory as the group routinely seizes towns and villages in several states in northern Nigeria.
"As the freest nation in Africa...we implore the Members of the Council of Foreign Relations to exercise their voice in front of the United States Government to reconsider enhanced military sales to Nigeria," the ambassador said.
The US refused to sell arms after allegations of misconduct by the Nigerian army, which has been recently accused of executing at least 16 members of Boko Haram, hours after it arrested them. The men were found in a morgue with bullets wounds.
Last August, Amnesty International released a video showing suspected terrorists being beheaded by Nigerian soldiers who later dumped the corpses in mass graves.
Adefuye's comments came one day after a suspected Boko Haram member killed at least 48 students and wounded 79 people in a suicide bomb attack in a school in Yobe state's town of Potiskum.
The man had disguised himself as a student by wearing a uniform and detonated the device at the weekly assembly at the Government Technical Science College.
Boko Haram carried out another suicide bomb attack in Potiskum, supposedly targeting Shia Muslims celebrating Ashura, killing at least 32 people.
Boko Haram's fresh attacks came weeks after the Nigerian government announced it had reached a ceasefire with the terror group.
Critics cast doubts over the ceasefire, as Boko Haram's leader Abubakar Shekau did not release any official statement regarding the truce.