Nigeria: Biafran leader Nnamdi Kanu has case assigned to new judge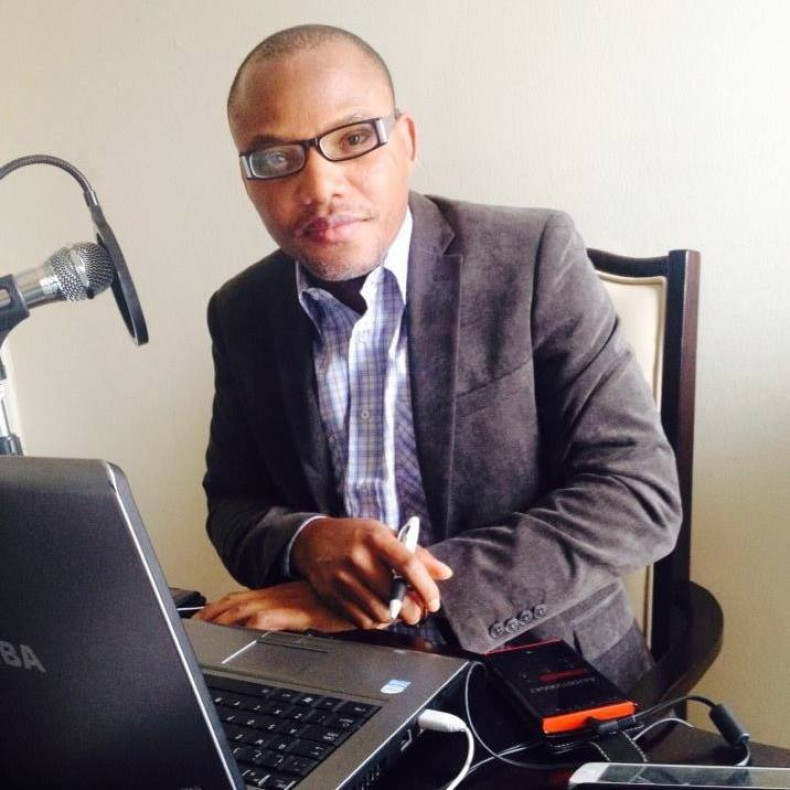 The case of pro-Biafran leader Nnamdi Kanu has been assigned to another judge, his lawyer told IBTimes UK. Barrister Ifeanyi Ejiofo explained the case will be now presented before Hon Justice John Tsoho of the Federal High Court in Maitama, Abuja.
"The case is now slated for arraignment and hearing of our pending application for his bail on 18 January 2016," he said. "The motion for his bail was today, 13 January, served on the attorney general of the federation. They are yet to file any counter to the application. I and the defence team will now be leading the case."
Kanu is the director of Radio Biafra and leader of the Indigenous People of Biafra (Ipob). He was arrested by the State Security Service (DSS) in Lagos in October 2015 on conspiracy and terrorism charges that were later dropped.
However, a day after the Abuja High Court ruled he should be released, officials pressed new treasonable felony charges against him and two other defendants, Benjamin Madubugwu and David Nwawuisi. And President Muhammadu Buhari stirred outrage after stating Kanu will not be freed in spite of the High Court rulings in favour of his release due to the "atrocities" allegedly committed.
Kanu's prolonged detention has caused the outrage of his supporters, who alleged he is being tortured. Ejiofo said: "These allegations of torture cannot be established until we are able to see him." He added that his team wrote a letter to the director general of the DSS asking for permission to see their client.
"They are yet to respond," he said. "In the unlikely event that we won't be able to see him before, we are going to see him in court on 18 January."
Pro-Biafrans have been holding rallies across south-eastern Nigeria calling for Kanu's unconditional release and the independence of the Biafran territories forcibly annexed to modern-day Nigeria during the British colonisation.
---
Nigeria up close: Check out our Flipboard magazine
---