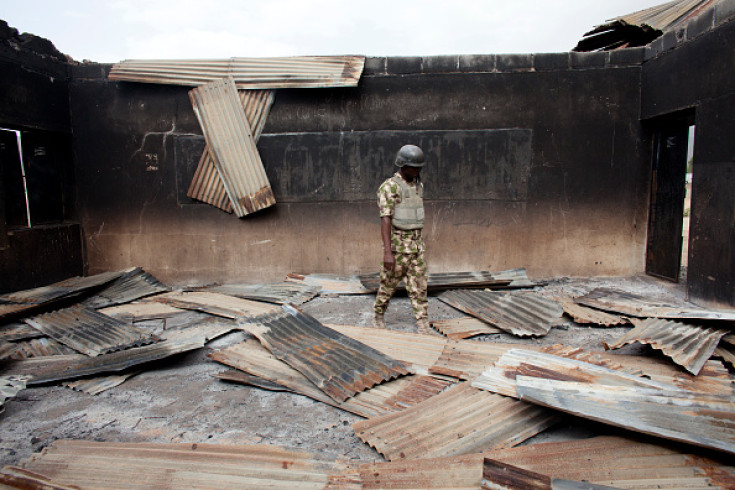 Terror group Boko Haram has killed dozens of people in the restive Borno state in northern Nigeria. The militants attacked the village of Fatawe, near the town of Gwoza, where the insurgents declared an Islamic caliphate in 2014.
Around 100 militants rounded up dozens of villagers - including women and children - tied their hands and then slit their throats, witnesses told AFP. "They fired several warning shots in the air before they began to tie the hands of adult males behind their back and slaughtered them while other residents watched in horror," a survivor said.
He added that the warning shots prompted people to flee "in all directions in a frenzied effort to escape. But the attackers pursued us on their horses, shooting and trampling to death their victims".
The attack is believed to have occurred on Monday (31 August) but news emerged days later due to the disruption of communication facilities after Boko Haram had destroyed telecom towers in the region.
Borno is the stronghold of Boko Haram, whose rebels are fighting to overthrow the current leadership and establish an Islamic caliphate throughout the occupied territories. The separatists have killed more than 15,000 people in northern Nigeria and neighbouring countries since its insurgence became violent. The group is also renowned for kidnapping civilians - mainly women and children - and forcing them to participate in terror attacks.
In August, the Nigerian army announced a new task force – consisting of 8,700 troops from Nigeria, Niger, Chad, Cameroon and Benin – was ready to step up the fight against the terrorists. The Nigerian intelligence also warned that some Boko Haram members have been found in the commercial capital of Lagos, suggesting that the terrorists were spreading beyond the country's North.
Nigeria's President Muhammadu Buhari said Boko Haram terror group would be defeated by November. Some analysts, however, believe that more time is needed to curb terrorism in the region and prevent the rebirth of the Islamic outfit under a different umbrella.