Nigeria: Chad war planes bomb Boko Haram bases to avenge 'Chadian blood spilt' in N'Djamena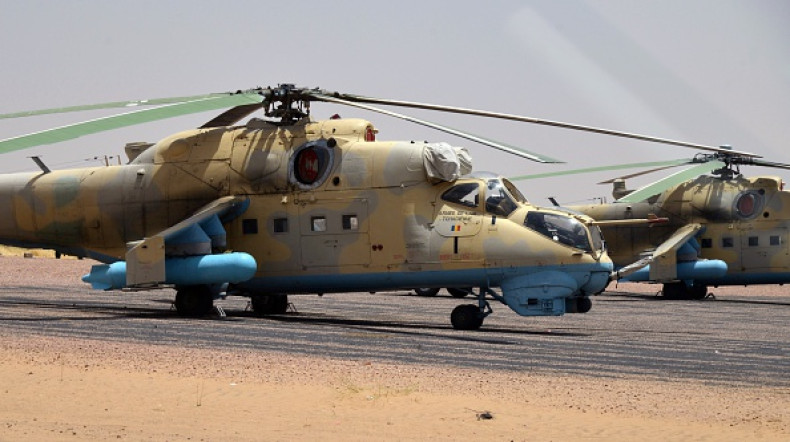 Chad has confirmed it carried out air strikes on Boko Haram positions in northern Nigeria in retaliation to twin attacks that killed dozens of people in the capital N'Djamena.
Who are Nigeria's Boko Haram terrorists?
Boko Haram (recently renamed Iswap) fights against Western influence in Nigeria and aims to impose its version of Sharia law on the country. The group declared an Islamic caliphate in Gwoza, along the Cameroon border, in August 2014.
Boko Haram has raided several cities in the north of the country in a bid to take control of more land.
Three states − Adamawa, Borno and Yobe − have been under a state of emergency since May 2013, due to Boko Haram's attacks.
The group has killed at least 2,600 people since the beginning of 2015. More than 180 have been killed since the beginning of June.
After two suicide bombers detonated their devices outside the police headquarters and academy in N'Djamena earlier in June, Chad's Communications Minister Hassan Sylla Bakari blamed the attacks on the Nigerian terror group and said: "Boko Haram is making a mistake by targeting Chad. These lawless terrorists will be chased out and neutralised wherever they are."
It is believed that Boko Haram, which has not yet claimed responsibility for the twin suicide bombings, might have carried out the attacks in retaliation to the participation of Chad in a regional offensive against the terrorists. The group urged Chad to withdraw its troops warning imminent attacks would take place otherwise.
The air strikes, which destroyed six Boko Haram bases, caused "considerable human and material losses", a Chad statement quoted by Reuters said.
Chad also said it would continue its "merciless" pursuit of the insurgents "so that no drop of Chadian blood spilt goes unpunished".
The Nigerian government is being aided by mercenaries and troops from Chad, Benin, Niger and Cameroon in its offensive and has scored some successes since the military co-operation started in February.
Newly elected President Muhammadu Buhari, a former military chief, vowed Nigeria would do anything it could to defeat the deadly insurgence and find some 220 girls who were kidnapped by Boko Haram in Chibok, Borno state, in April 2014.
The US announced it would provide $5m (£3.1m) to the regional force in addition to the $34m (£21.6m) already provided to Chad, Niger and Cameroon for logistics and other equipment.